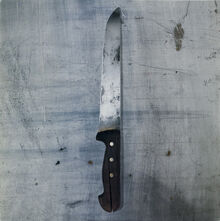 Gore were a Dutch rock band formed in 1985. They released five studio albums, one live album, one EP, two compilation albums with live material, demo recordings and remixes and had two compilation appearances between 1986 and 1997.
Gore played their avant-garde hardcore solely instrumental. Their music was influenced by Metal just as much as by Industrial music and combined the darkest and heaviest moments of Black Sabbath, Black Flag and Big Black. They obtained an excellent live reputation in the hardcore scene of the late 80s and received predominantly positive reviews. Nevertheless, they stayed unknown to the vast majority of the public and never gained commercial success.
Today a lot of reviewers consider Gore seminal and highly influential. Especially the early works of the band were groundbreaking for several subgenres, such as sludge metal, stoner rock and drone metal. The later Gore are considered predecessors of Math rock.
(Read more at Wikipedia.)
Links To Peel
"A puzzling bunch this lot, I must say. … All of their stuff is instrumental, and yet they provide a lyric sheet for their records, so I suppose you can sing along with it, although it wouldn't be at all easy, I suspect."
(John Peel, 15 May 1987 (Radio Bremen))
Peel's interest in Gore seems to have been sparked by the release of the Dutch band's second album, 'Mean Man's Dream' (1987). The DJ repeated the first of their three sessions on multiple occasions, testing the resolve of listeners by playing the four tracks other than 'The Arena" as a single 17-minute block.
Festive Fifty Entries
Sessions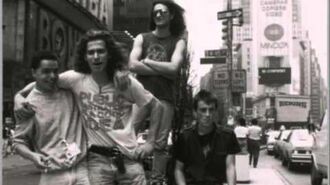 Three sessions. No known commercial release.
1. Recorded 1987-10-27. Broadcast 04 November 1987. Repeated 23 November 1987, 15 December 1987.
Axe Of Revenge / Loaded / Mean Man's Dream / Chainsaw / The Arena
2. Recorded: 1988-11-29. First broadcast 06 December 1988. Repeated 10 January 1989.
The Breeding / In The Garden Of Evil
3. Recorded 1991-07-09. First broadcast 21 September 1991.
Rustproof Rape / Waste Taste / Treat / No Respect
Other Shows Played
See Also
External Links
Community content is available under
CC-BY-SA
unless otherwise noted.