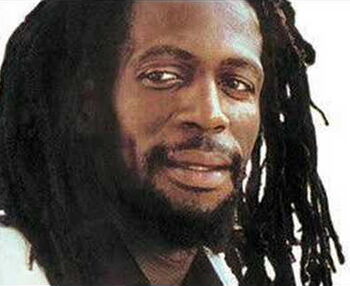 Gregory Anthony Isaacs (15 July 1951 – 25 October 2010) was a Jamaican reggae musician. Milo Miles, writing in The New York Times, described Isaacs as "the most exquisite vocalist in reggae". In 1974 he began working with producer Alvin Ranglin, and that year he had his first Jamaican number one single with "Love Is Overdue". Isaacs recorded for many of Jamaica's top producers during the 1970s. By the late 1970s, Isaacs was one of the biggest reggae performers in the world, regularly touring the US and the UK, and only challenged by Dennis Brown and Bob Marley. International stardom seemed assured in 1978 when Isaacs signed to the Virgin Records offshoot Front Line Records, and appeared in the film Rockers. In 1981, he made his first appearance at the Reggae Sunsplash festival (returning annually until 1991) and moved on to the Charisma Records offshoot Pre, who released his The Lonely Lover and More Gregory albums along with a string of increasingly successful singles. The following year, he signed to Island Records and released the record that finally saw him break through to a wider audience, "Night Nurse", the title track of his first album for the label ... (read more at Wikipedia).
Links to Peel
Festive Fifty Entries
Sessions
Two sessions, both with Roots Radics. All tracks except 'Permanent Lover" from #1 released on The Lonely Lover – Deluxe Edition 2010, digital (Goldenlane).
1. Recorded: 1981-10-26. First broadcast 05 November 1981. Repeated 24 November 1981.
The Front Door / Permanent Lover / Confirm Reservation / Substitute
2. Recorded: 1982-11-27. First broadcast 06 December 1982. Repeated 06 January 1983.
That's Not The Way / Sad To Know You're Leaving / Cool Down The Pace / Night Nurse Repeated
Other Shows Played
(The list below was compiled only from the database of this site and Lorcan's Tracklistings Archive. Please add additional information if known.)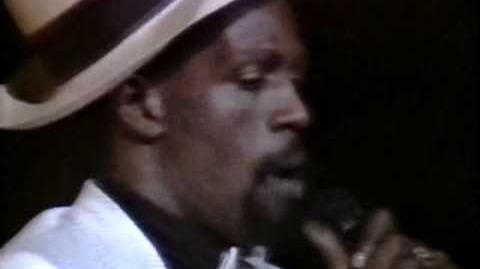 1977
1979
1980
1981
1982
1983
1984
1985
1986
1987
1988
1989
1990
1991
1993
1994
1995
1996
1997
1998
2001
2002
2003
2004
See Also
External Links
Community content is available under
CC-BY-SA
unless otherwise noted.