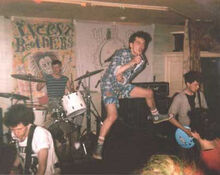 HDQ (Hanged, Drawn and Quartered) are a British hardcore punk band from Hendon, Sunderland, formed in the mid 80's. After numerous tours and the release of three albums, two Peel Sessions, plus seven inch and twelve inch singles, 75% of the band went on with Frankie Stubbs to form Leatherface. The band reformed in the 2010's and have not released any new material since that period.
Links to Peel
Peel first started playing the group in 1988 and would continue support them via airplays and sessions for his programmes. By the time the 90's appeared, three quarters of the band went on to form Leatherface, a group that Peel also played tracks from.
Sessions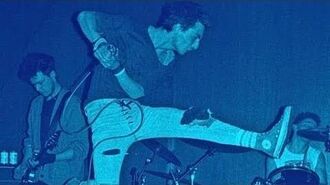 1. Recorded: 1988-06-02. Broadcast: 15 June 1988. Repeated: 19 July 1988
Through My Eyes / Those Remembered Times / Believe / Have Faith
2. Recorded: 1989-01-17. Broadcast: 06 February 1989. Repeated: 03 April 1989
Leaving Home / Just When I Thought If Only / Sinking / All We Knew
Other Shows Played
1988
1989
External Links
Community content is available under
CC-BY-SA
unless otherwise noted.