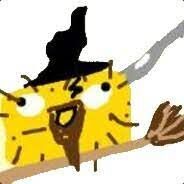 "A name it doesn't pay to think about for too long." (30 November 2000.)
Hairy Butter is an electronic duo from the UK comprised of Jon Tye and Richard Thomas. They released one eponymous album on the Lo Recordings: the label said of their music, "They started with outtakes and cutups from Pirate Radio, fused or should we say confronted the with their own versions of musique concrete and a take on popular music rinsed through their very own minimum iron programme." [1]
Links to Peel
The album was found after Peel's death amongst his collection (see Record Collection: H). On playing Mental Pressure, JP commented, "According to the notes accompanying the record, they are sisters. Whether they're sisters in the sense that they're related to one another, or whether they're SISTERS, I'm not entirely sure." Since the two members are male, John's latter interpretation may be correct.
Festive Fifty Entries
Sessions
Other Shows Played
External Links
Community content is available under
CC-BY-SA
unless otherwise noted.