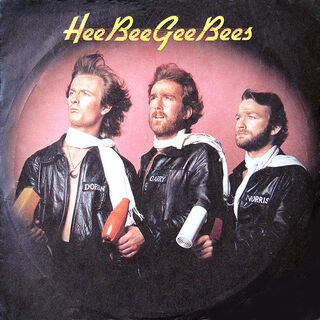 The
Hee Bee Gee Bees
was a parody group containing three members of the
Radio Active
comedy team on
BBC Radio 4
: Angus Deayton, Michael Fenton Stevens and Philip Pope (the last two also being involved in musical items for the satirical puppet show
Spitting Image
). A potted biography of the band was featured in the pilot for
Radio Active
, and this was expanded into a 'life story' special broadcast on BBC Radio 2.
The name was both a comical reference to the Bee Gees (whose style they lampooned) and the phrase 'heebie jeebies', meaning a state of uncomfortable anxiety. The song featured on the show, Meaningless Songs (In Very High Voices), was released on the Original label in 1980 and despite repeated play by Peel failed to make the UK Top 40 (although it climbed to number two in Australia, where the Bee Gees had spent their formative years). John appreciated the humour that inspired it, although acknowledged that it was an acquired taste:
"There will be those, you know, who don't even think that's funny." [1]
Three subsequent singles met with equal lack of success. Two albums of parody songs in various styles, culled from the radio series, were released under the Hee Bee Gee Bees name and featured musicians who had performed with 10cc and Sad Café.
Festive Fifty Entries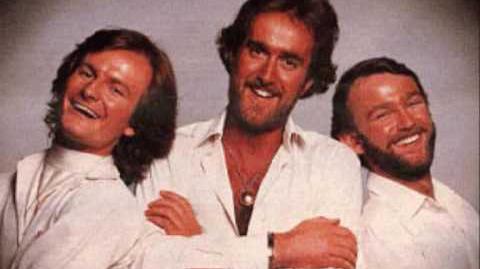 Sessions
Shows Played
1980
1992
23 February 1992: Meaningless Songs (7") Original ABO 2 (JP: 'It occurred to me that you might never have heard it.')
External Links
Community content is available under
CC-BY-SA
unless otherwise noted.