"Home Truths was essentially Offspring's offspring. The trouble was that even its makers weren't entirely sure what it would be about. John met with the executive producer, Peter Griffiths, in February 1998, and said, "I just ask one thing of you: that you don't try to turn me into a Radio 4 presenter. I am who I am and I don't particularly want to change now." Peter agreed, and concurred with John that the show should be a celebrity-free zone." (Margrave Of The Marshes, Bantam Press, 2005. p. 430.)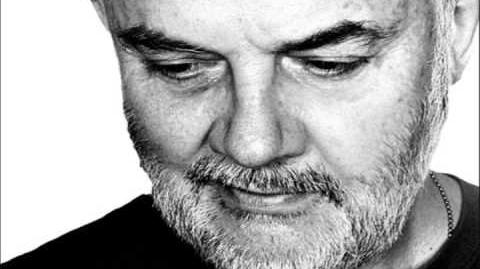 Peel's music output is the most widely available and popular of all his recorded work, but he had other strings to his bow. After the success of his Radio 4 show Offspring, "a foray into the family" as the Radio Times described it, Radio 4 looked to extend this remit with a much wider brief. Home Truths presented stories from the lives of ordinary people, with listeners (and there were many of them) corresponding or leaving telephone messages concerning the incidences of their daily lives, and touching on subjects that may have seemed trivial but obviously meant a lot to them, varying dramatically between the absurd (button phobia and slugs) to the heart of human suffering (a woman in Northern Ireland who visited her parents' graves and a couple who had survived a contract-killing attempt), and this was catnip to John's sense of oneness with his audience.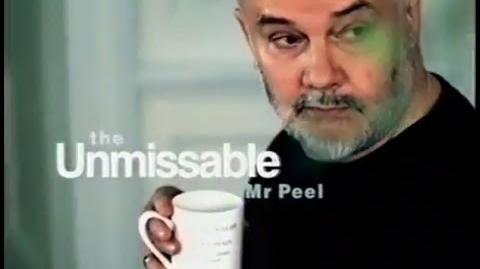 The first show (a portion of which still survives) was broadcast on 11 April 1998, and the series was invariably broadcast on Radio 4 between 9 and 10 a.m. on Saturdays. The initial reaction, as documented in Margrave, was rather hostile (the word 'rubbish' recurring frequently in the letters and emails received), with one man thanking him for making a programme that was so boring he went out to see his friends instead. Even Peel's colleagues Andy Kershaw and John Walters were vocal in their dislike of it. In the documentary film Turn That Racket Down, from 1999, radio critic Gillian Reynolds, usually a Peel admirer, is critical of the show, and Peel himself mentions that he had been hurt by some of the hostile comments, saying that it was the harshest criticism he had ever received in his radio career. The description cosy Saturday confection [1] was mild by comparison. John later admitted that he preferred doing his music shows:
"I do a kind of magazine program for Radio Four here, which isn't a music program at all, but if they said well you've got to one or the other, I'd do the music programs every time, 'cause that's what I really like doing." [1]
However, the positive reactions grew and grew over the months, as the programme's attributes and John's pivotal sense of humour came to be appreciated, and in 1999 he was awarded Radio Broadcaster Of The Year at the Broadcasting Press Guild Awards, and the show itself earned three Sony Awards. It was last broadcast with JP as presenter on 16 October 2004, and following his death continued with other presenters, including former That's Life! member Paul Heiney, David Stafford (who presented the show on occasions when Peel was away), comedienne Linda Smith, and Tom Robinson, who presented a tribute show to Peel on 25 October 2005. Nevertheless, the BBC realised that it was John who had made the most lasting contribution, and the show was ultimately axed by new Radio 4 controller Mark Damazer, last going out on 24 June 2006. He explained (not unreasonably) that "it was incredibly dependent on John Peel's persona." [2] "His tone and approach was a great part of his success on the show, and David Stafford, Michael Rosen and Tom Robinson who took over from him on a rota basis, all of them top-notch presenters in their own field, couldn't quite match the appeal of Peel. For once it's not too great a cliché to say that John Peel was Home Truths, and when he died, the end was almost inevitable." [2]
The theme tune was 'Let's Go Trippin' by John's guitar hero Dick Dale, making the track as recognisable as Pickin' The Blues had been for his Radio 1 show.
First Show
"Hello, and welcome to Home Truths, a name chosen only when it became an administrative impossibility for programme planning to continue without a name. We're still getting to know each other in the Home Truths office: shy glances, apologetic dances like courtship rituals of some endangered species, that sort of thing. But we think that we've got a pretty neat programme for you nevertheless. Saturdays mean doing it yourself, or getting out into the country and maybe killing something, or going to work, or lying in bed, or going to the match (it's Ipswich versus Tranmere Rovers for us this afternoon). Until this morning, Saturdays to me would involve my getting up ahead of Sheila, and feeling insanely virtuous, walking the dogs, feeding the cats, and emptying the dishwasher. I once made the mistake of saying to her later, with insufferable smugness, 'Well, darling, I've done your jobs for you.' 'My jobs?', she started. 'My jobs???' Well, you can imagine." (11 April 1998)
Available Recordings
BBC Archives
BBC Radio Four still has many of the shows available via its online archives. The available months featuring Peel are listed below: there are also other clips from previous programmes listed under 'previous stories from our listeners/regular contributors'. These are in 44 kbps Real Player 'listen only' (i.e. not downloadable) format (however, see below).
2003
2004
On the About John Peel page there's a link to the Home Truths tribute show by Roger McGough (a best-of, if you will).
11 April 1998 (first show) / 11 September 2004 / 18 September 2004 / 25 September 2004 / 02 October 2004 / 09 October 2004 / 16 October 2004 (last show) / 30 October 2004 (Roger McGough, tribute show) / 25 October 2005 (Tom Robinson, Peel retrospective) / undated fragment
Mooo
The R4-Home Truths folder contains many shows from March 2003 to the end of its run in 2006.
Unknown date (judging from John's comments, early in the show's run). Many thanks to Tim.
Footnotes
↑ Elmes, S., And Now On Radio 4, Arrow Books 2007, p.211.
↑

Elmes, op. cit., p.301.
Community content is available under
CC-BY-SA
unless otherwise noted.