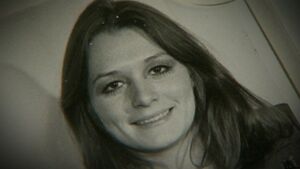 Jane Nevin (born c. 1953/1954) was an English teenage music fan who went to private school until the age of 11 and then went to a local comprehensive in Wandsworth after her parents could not afford the fees. She later went on to become a bunny girl croupier at the Playboy club in Park Lane, London in the 1970's and later ran a pub with her husband, from whom she is separated, and has a son, who is now an adult.
Links To Peel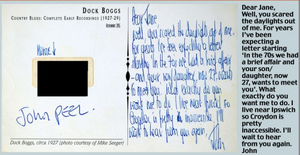 Nevin met Peel at a Black Sabbath concert in 1969 when she was 15 and was invited backstage hoping to meet the band, including Ozzy Osbourne, but instead caught the eye of Peel, who recently split from his American wife Shirley Anne Milburn. Peel and Nevin had a 3 month affair until they split up when her mother found out about the relationship and discovered weeks later that her daughter was pregnant. Jane had an abortion, but was not sure whether Peel was the father because she was dating two other men around the time.
When she wrote to Peel 30 years later mentioning the affair and asking him to open her pub in Croydon, he replied on a postcard expressing his relief that she was not writing to confess she had his secret child. Nevin mentioned not remembering telling Peel her age or that she was at school.
In 2012, after evidence of sexual abuse by Jimmy Savile, she told the press of her affair with Peel, where the Daily Mail tried unsuccessfully to bracket Peel with him, his former BBC colleague [1]. Later on in a BBC News video she mentioned that Peel did not abuse or sexually molested her.
External Links
Community content is available under
CC-BY-SA
unless otherwise noted.