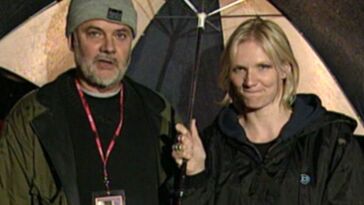 Jo Whiley (born 4 July 1965) is an English radio DJ and television presenter born in Northampton. After studying in Brighton and dabbling on BBC Radio Sussex's new music show, her first broadcasting job proper was as a presenter for WPFM, Radio 4's youth culture and music show. She then moved over into TV, initially on satellite, then to Channel 4 as band booker for The Word, giving Britain its first television taste of bands such as Nirvana and Rage Against The Machine. After starting BBC Radio One in the Spring of 1993, she then became permanent co-presenter of The Evening Session with Steve Lamacq. Four years later she landed her own daytime show, and remained part of Radio 1's weekday line-up until 2009, when she began a new weekend programme for BBC Radio Two. Jo has also presented coverage of the Glastonbury Festival on Radio 1, Channel 4 and BBC-TV, plus she's hosted several music programmes for Channel 4.
Links To Peel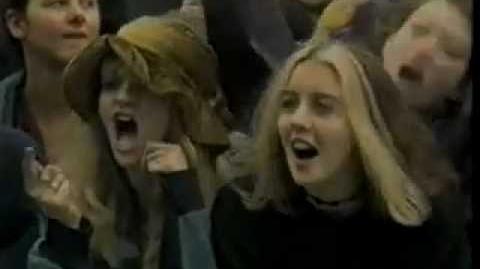 During the late 90's and 00's, Jo Whiley would often work along with Peel in Glastonbury, both co-presenting for BBC Two's coverage of the music festival. They also co-presented on Channel 4's one off Music Of The Millenium in 1998. After Peel's death in 2004, Jo introduced a tribute to Peel for the BBC programme John Peel Tribute and in 2014 to commemorate Peel's 10th death anniversary she told BBC 6 Music that Peel's love for his family made a difference in her approach to life: [1]
"The love that came out of him when he spoke about his children and his wife really impressed me and made a big difference in my life and my approach to what I do…"
External Links