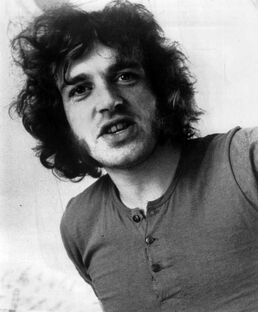 John Robert "Joe" Cocker OBE (20 May 1944 – 22 December 2014) was an English rock and blues singer, born in Sheffield. He came to popularity in the 1960s, and was known for his gritty voice, his spasmodic body movement in performance and his cover versions of popular songs, particularly those of the Beatles. His cover of the Beatles' "With a Little Help from My Friends" reached number one in the UK in 1968, and he performed the song live at Woodstock in 1969. His version also became the theme song for the TV series The Wonder Years. His 1975 cover of Billy Preston's "You Are So Beautiful", reached number five in the US. Cocker is the recipient of several awards, including a 1983 Grammy Award for his US number one "Up Where We Belong", a duet with Jennifer Warnes. In 1993 he was nominated for the Brit Award for Best British Male, in 2007 was awarded a bronze Sheffield Legends plaque in his hometown, and in 2008 he received an OBE at Buckingham Palace for services to music.
Links To Peel
Peel seemed to discover Joe Cocker in 1968 with his backing band, The Grease Band. On 3rd November 1968, Peel introduced Joe Cocker to the crowd at his gig in Birmingham [1] and invited him to his one and only session in 1969. On 22 February 1970 Joe Cocker was meant to play a gig for the In Concert series, but had to cancel it with Deep Purple as the late replacement. Peel had some interest in Joe Cocker's music throughout the 1970's, even to the extent of producing Bill Oddie's 'On Ilkla Moor Baht' record to the tune of Joe Cocker's version of 'With A Little Help From My Friends'. After Peel's death the record was found in his John Peel's Record Box.
Sessions
1. Recorded: 1969-09-29. Broadcast: 11 October 1969. Repeated: 17 January 1970, 26 September 1972
Lawdy Miss Clawdy / Darling Be Home Soon / Hello Little Friend / Delta Lady
Other Shows Played
1968
1969
1970
23 May 1970: I Get By With A Little Help From My Friends (3xLP – Woodstock) Atlantic
06 June 1970: The Letter (7") Regal Zonophone
27 June 1970: The Letter (7") Regal Zonophone
1971
1972
1975
1978
1979
2000
Top Of The Pops
See Also
External Links
Community content is available under
CC-BY-SA
unless otherwise noted.