(This page covers the career of reggae producer Joe Gibbs, as well as his studio band The Professionals. For the UK band of the same name, see Professionals.)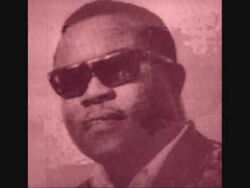 Joe Gibbs born Joel Arthur Gibson (14 October 1942 – 22 February 2008) was a Jamaican reggae producer.
Born in Salt Spring, St. James in 1942, Joe Gibbs studied electronics in Cuba. He moved to Kingston where he set up an electrical repair shop in Beeston Street, with television repairs and sales as its main concern. In 1966 he started to record some artists in the back of his shop with a two-track tape machine, working with Lee Perry who had just ended his association with Clement "Coxsone" Dodd. With the help of Bunny Lee, he launched his Amalgamated record label, and had his first success with one of the earliest rocksteady songs, Roy Shirley's "Hold Them", which topped the charts in Jamaica. When Perry decided to leave to start his own record label, Upsetter, Gibbs enrolled the young Winston "Niney" Holness (later known as Niney The Observer) who helped Gibbs maintain his productions at the top of the charts.
In 1972, after having moved his studio in the Duhaney Park district, he set up a new one at Retirement Crescent in Kingston's Cross Roads district and started to work with sound engineer Errol Thompson. who used to be at Randy's Studio. Together they were known as The Mighty Two, and along with his studio band The Professionals (including bassist Robbie Shakespeare, drummer Sly Dunbar and guitarist Earl "Chinna" Smith), they produced hundreds of singles, including the hits "Money in My Pocket" by Dennis Brown, "Ah So We Stay" by Big Youth and "Eviction" by Black Uhuru. The duo worked on over 100 Jamaican number one hits.
In 1975, he set up his new 16-track studio and record pressing plant at Retirement Crescent and kept producing Jamaican artists under numerous label names (Crazy Joe, Reflections, Belmont, Town & Country). The 1977 Culture album "Two Sevens Clash" was a major influence on the then emerging punk scene and an internationally acclaimed production, cited by punk rock band The Clash. Other successful artists produced by the Mighty Two during the end of the 1970s include: Marcia Aitken, Althea & Donna, John Holt, Barrington Levy, Cornell Campbell, Dean Fraser, Delroy Wilson, Beres Hammond, Ranking Joe, Prince Jazzbo, Prince Mohammed, Dillinger, Trinity, Prince Far I, Clint Eastwood and I-Roy.
In the 1980s, Gibbs had an international hit with J.C. Lodge's "Someone Loves You Honey" and again in the 1990s–2000s teamed up with Errol Thompson, and Sydney "Luddy" Crooks of The Pioneers, to produce some new music way into the new millennium.
(Read more at Wikipedia.)
Links To Peel
As one of the major figures in reggae history, Joe Gibbs worked with many of Peel's favourite Jamaican artists, from Lee Perry to Culture and Prince Far I.
Although Gibbs' productions and records on his labels appeared on Peel's shows down the decades from the 1970s, including 1977 Festive Fifty #2 "Uptown Top Ranking" by Althea & Donna, it was not until later years that releases under the producer's own name started to be played by the DJ, including v/a compilations of vintage material and re-issues of dub albums credited to Joe Gibbs & The Professionals, especially tracks from the celebrated "African Dub Almighty" series.
Elsewhere, Gibbs was responsible for two songs later covered by the DJ's top band, The Fall - "Kimble", produced by Gibbs for Lee Perry, and "People Grudgeful", credited to Gibbs himself (as "Sir Gibbs"). The second of these covers was played by Peel, under the revised title "Why Are People Grudgeful" (alongside the Gibbs original), during the DJ's short-lived stint on the R1 daytime Jakki Brambles show in 1993.
Festive Fifty Entries
(produced)
1977 Festive Fifty: Althea & Donna: Uptown Top Ranking #02
(JP: "That is one of very few records, very possibly the only one, that I can claim some credit for its having been a hit. I think it got to number one, or number two anyway, something like that. What happened was that I got an early pre-release copy of it on the Joe Gibbs label out of Joe Gibbs' studio, thought it was wonderful and actually bought other copies of the import and took 'em round to other DJs and tried to persuade them to play it, including Kid Jensen actually. They all agreed it was a great record but wouldn't play it because it was like an import and so forth, so it was then picked up by Lightning, a certain amount of activity developed, and then I think it went on to be picked up by Virgin and became a huge hit record, and they made an LP or something but no more singles.[1])
1977 Festive Fifty: Culture: See Them A Come #17
Sessions
Other Shows Played
Joe Gibbs & The Professionals
(on unplayed reverse side of shared singles)
Joe Gibbs Allstars
08 June 1988: Franco Nero Version 2 [(v/a LP - Blow Mr. Hornsman (Instrumental Reggae 1968 - 1975)] Trojan
11 July 1988: Franco Nero Version 2 (v/a LP - Blow Mr. Hornsman (Instrumental Reggae 1968-1975)) Trojan
Mighty Two (with Errol Thompson)
(on unplayed reverse side of shared singles)
Compilations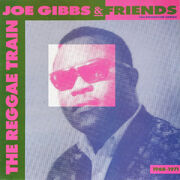 (CD - Joe Gibbs & Friends – The Reggae Train 1968 – 1971) Trojan
(CD - Explosive Rock Steady - Joe Gibbs' Amalgamated Label 1967-1973) Heartbeat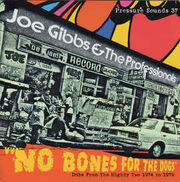 (CD - No Bones For The Dogs - Dubs From The Mighty Two 1974 To 1979) Pressure Sounds
See Also
External Links