Obi-Wan Finale - The Loop
Play Sound
(Related page: Record Collection)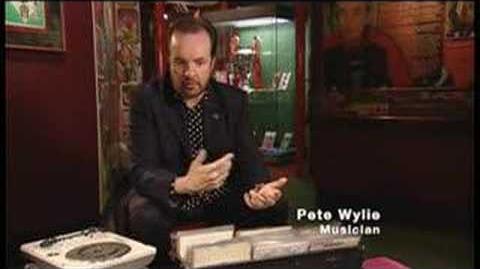 A wooden box containing 142 singles was discovered among Peel's belongings after the DJ's death and subsequently became the subject of a Channel 4 documentary. This used the collection as a starting point to explore Peel's life and musical tastes, with comments from family, friends, musicians and colleagues.
Although the records are portrayed as Peel's favourites and the box as being the last thing he would grab if his home were burning down, the selection doesn't include anything from favourite band the Fall, who had their own dedicated space in his record collection, long-time known favourite 45s like Peter Gunn by Duane Eddy, or anything from personal musical heroes such as Roy Orbison (who, however, did write the Jerry Byrd single found in the box).
Wife Sheila Ravenscroft admits in the documentary she doesn't know why Peel chose to include some of the records. Many appear to have had particular associations, such as the Ken Colyer's Jazzmen EP featuring Lonnie Donegan and an Alan Price Set 45 that included long-time producer John Walters among the musicians (Walters also wrote the b-side). There are also ones that seem to reflect personal landmarks or particular memories, such as a 45 of the first record Peel ever bought (originally on a 78), 'Blue Tango' by Ray Martin & His Orchestra (see Peeling Back The Years). Peel himself appeared on three of the singles (see entries for Bill Oddie, Marc Bolan and The Nice).
The box notably contained many singles either by or somehow related to the White Stripes. Son Tom Ravenscroft suggests, however, that this may have reflected the band's position as a current favourite and a year later the situation could have been completely different. Other features of the box include several singles that came out on the DJ's own Dandelion label, as well as one on Strange Fruit, five different 45s by rockabilly star Charlie Feathers, a healthy dose of soul and reggae, particularly Lee Perry, and a number of quirky cover versions.
Many of the singles were rarities and would have been difficult to replace. Indeed, Peel had lost two earlier boxes, in America and Holland, and copies of some of the records in the final collection appear to have been in the previous sets as well. Several old favourites unearthed in the course of the Little Richard Cover Search in the early 1990s also later turned up in the record box. On his 07 November 1999 (BFBS) show, Peel related that he was sorting out 100 singles to keep in the house as the 'creme de la creme' and it may be that this marked the start of the new collection. In a September 2000 Guardian interview he reported that he had put together a box of around 20 singles, "all impossibly obscure", that he could grab in an emergency. (Not all of them, however, appear to be in the final box.)
On the other hand, the singles by Status Quo and Sheena Easton, were major hits of their day and presumably easy to obtain, but were played regularly by Peel at live events in later years, as was Teenage Kicks by the Undertones. As shown on the programme, one of the three copies of his all-time favourite was the first he was sent by the band and included a letter from them.
As the programme makes clear, the box was a work in progress at the time of Peel's death.
Video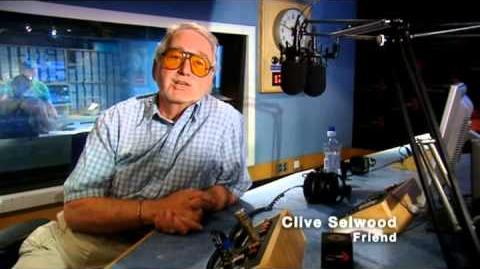 Doubles and Triples
The box contained a number of doubles (also indicated in the full list below):
Only one record, usually claimed by Peel to be his personal favourite, was represented three times:
Appearing on documentary
Those appearing on the programme include wife Sheila Ravenscroft, son Tom (who was also involved in its production) and brother Alan; DJs Mary Anne Hobbs, Paul Gambaccini and Marc Riley; artists Elton John, Ronnie Wood (Faces), Roger Daltrey (Who), Feargal Sharkey (Undertones), Jack White (White Stripes), Mark E. Smith and Brixa Smith (Fall), Billy Bragg, Damon Albarn (Blur) and Pete Wylie (Wah!); plus schoolteacher Michael Charlesworth and schoolmate Michael Palin.
The 142 Singles
Order and numbering system reflect lists that appeared in the British press and elsewhere at the time of broadcast. These may not be definitive and possible alternatives suggested elsewhere will be noted, along with additional details if available. Work on this is ongoing, so please feel free to add information.
The same numbering system has also been used to put together a series of pages featuring YouTube videos of the tracks (if available):
See also
External links