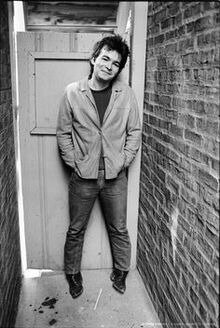 John Prine (October 10, 1946 – April 7, 2020) was an American country folk singer-songwriter. He was active as a composer, recording artist, and live performer from the early 1970s until his death, and was known for an often humorous style of country music that has elements of protest and social commentary.
Born and raised in Maywood, Illinois, Prine learned to play the guitar at the age of 14. He attended classes at Chicago's Old Town School of Folk Music. After serving in West Germany with the U.S. Army, he moved to Chicago in the late 1960s, where he worked as a mailman, writing and singing songs as a hobby.
A member of Chicago's folk revival, he was discovered by Kris Kristofferson, resulting in the production of Prine's self-titled debut album with Atlantic Records in 1971. After receiving critical acclaim, Prine focused on his musical career, recording three more albums for Atlantic. He then signed to Asylum Records, where he recorded an additional three albums. In 1984 he co-founded Oh Boy Records, an independent record label with which he would release most of his subsequent albums. After his battle with squamous cell cancer in 1998, Prine's vocals deepened into a gravelly voice.
In 2020, John Prine died of the Coronavirus.
Links to Peel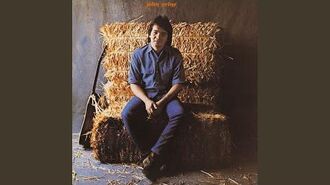 John Prine's early records were highly regarded by rock critics in both the USA and Britain in the early 1970s, his country-influenced songwriting style chiming with the back-to-the-roots mood of the era. His lyrics were praised for their realism, portraying themes and characters observed in real life, in contrast to many of his singer-songwriter contemporaries who only wrote about their personal lives and feelings. He visited the UK, appeared on the Old Grey Whistle Test and did a Peel session at the start of 1973.
Peel played tracks from John Prine on his shows during the 1970s but after that, when punk and post-punk began to preoccupy him, the DJ played very little country and folk music on his shows, leaving the country and singer-songwriter genres in the hands of BBC colleagues Bob Harris and Andy Kershaw. Kershaw, a fan of the "new country" songwriters who followed in John Prine's footsteps, played Prine's records in the 1980s, and had him in session in 1987.
In his later years, Peel featured a number of American, country-influenced singer-songwriters in session, but by that time Prine, who spent a decade struggling with serious illness, was no longer in the public eye in the UK and his records rarely got played. Nevertheless, he remained an influential figure and was awarded a Lifetime Achievement Award for his songwriting at the BBC Radio 2 Folk Awards in 2003.
Sessions
1. Recorded: 1973-01-22. Broadcast: 23 January 1973. Repeated: 17 April 1973, 24 October 1977
Clocks And Spoons / Flag Decal / Angel From Montgomery / Everybody
Other Shows Played
1975
1978
External Links