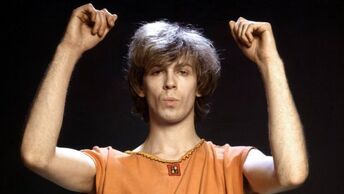 Julian David Cope (born 21 October 1957) is an English rock musician, author, antiquary, musicologist, poet and cultural commentator. Originally coming to prominence in 1978 as the singer and songwriter in Liverpool post-punk band The Teardrop Explodes, he has followed a solo career since 1983 and worked on musical side projects such as Queen Elizabeth, Brain Donor and Black Sheep.
Cope is also an author on Neolithic culture, publishing The Modern Antiquarian in 1998, and an outspoken political and cultural activist with a noted and public interest in occultism and paganism. As an author and commentator, he has written two volumes of autobiography called Head-On (1994) and Repossessed (1999); two volumes of archaeology called The Modern Antiquarian (1998) and The Megalithic European (2004); and three volumes of musicology called Krautrocksampler (1995), Japrocksampler (2007); and Copendium: A Guide to the Musical Underground (2012).
Links To Peel
Following the demise of Teardrop Explodes in 1982, Peel maintained an interest in Julian Cope's solo career through the 80's and 90's.
Shortly after the death of Peel, Cope paid tribute to the DJ by choosing Tractor's eponymous 1972 LP on Dandelion Records as record of the month at his Head Heritage website. He also acknowledged the importance of Peel's wider influence, including on his own writing career:
Without Peel, Punk woulda most probably been a damp Londoncentric fashion squib, reggae woulda stayed marginalised or become commercialised into the toilet, and there would most surely have been no KRAUTROCKSAMPLER, because no other radio DJ woulda played Can's 'Turtles Have Short Legs', Faust's 'Why Don't You Eat Carrots', Amon Duul 2's 'Archangel's Thunderbird' or (most especially) Neu!'s mesmeric 'Hallogallo'.[1]
In 2016, Cope attended at a Classic Album Sundays event at John Peel Centre in Stowmarket to discuss the Teardrop Explodes debut LP 'Kilimanjaro'.[2] [3]
Sessions
All sessions are available on Floored Genius 2 - Best Of The BBC Sessions 1983-91 (1993, CD, Nighttracks/Strange Fruit)
1. Recorded: 1983-02-05. Broadcast: 10 February 1983. Repeated: 28 February 1983, 04 April 1983
Head Hang Low / Lunatic And Fire-Pistol / Hey High-Class Butcher / The Greatness And Perfection Of??
2. Recorded: 1984-05-29. Broadcast: 11 June 1984. Repeated: 28 June 1984, Karl's Tape June 1984, Gumtree Late June 1984, Peel Early June 1984
Me Singing / Sunspots / Search Party / Hobby
3. Recorded: 1991-04-11. Broadcast: 04 May 1991. Repeated: 01 September 1991
Hanging Out And Hung Up On The Line / You Think It's Love / The Mystery Trend / Soul Medley: Free Your Mind/Everything/Hung Up
Live
Recorded at the Reading Festival: 1996-08-24. Broadcast: 25 August 1996
Wheelbarrow Man
Try Try Try
Sunspots
World Shut Your Mouth
Trampolene
Other Shows Played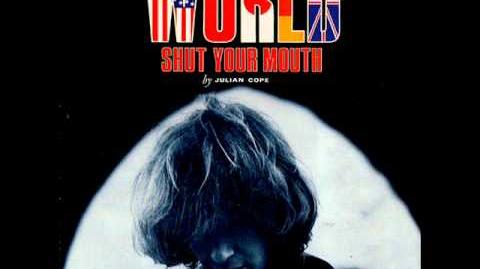 1983
1984
1985
1986
1987
1988
1991
1992
1993
1994
1995
1996
As Rabbi Joseph Gordan
See Also
External Links
Community content is available under
CC-BY-SA
unless otherwise noted.