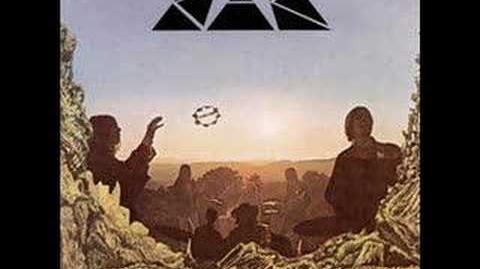 Kak were a rock band from California who made an LP for Epic Records in 1969 before splitting up. Despite some good reviews, the album was not a commercial success and was never released in Britain, but it was available for a time in London record shops specialising in imports, such as One Stop Records and Musicland, and was reviewed positively by Miles (Barry Miles) in International Times. A CD reissue of the album in 1999 stimulated some interest in the band, but Kak remain one of the more obscure of psychedelic-era West Coast groups.
Links to Peel
John Peel mentioned in his column in International Times that his producer Bernie Andrews had a copy of Kak's LP, possibly supplied by the DJ himself:
There is one nice thing that Bernie has at the moment, so I can't tell you much. Quite unheralded, and therefore a good surprise, it's by the quaintly-named Kak (a group) and I don't even remember the label.[1]
He played tracks from it on Top Gear and was no doubt taken with the band's guitar sound, which recalled other West Coast psychedelic groups like Country Joe and the Fish and Quicksilver Messenger Service. But one track, "Trieulogy", was singled out by Peel, and a couplet from its lyrics caught his attention. According to him, the words are "We don't have to play by society's rules/We don't have to go out and make swimming pools" - although the singer's diction is unclear and the final words of the second line may be "mix with the fools", a more plausible if less striking expression of hippy philosophy. If this is a mondegreen, or misheard lyric, Peel did not seem to mind, playing the track long after the LP had been forgotten and sticking to his "make swimming pools" interpretation. Peel kept the LP and it features in the K section of his record collection.
Festive Fifty Entries
Sessions
Other Shows Played
See Also
External Links