Keith Hudson aka the "Dark Prince of Reggae" (1946 – 14 November 1984), was a Jamaican reggae artist and record producer. He is known for his influence on the dub movement.
He first release circa 1969 was "Shades of Hudson" by DJ Dennis Alcapone on his own Inbidimts label, using a rocksteady track that had been recorded a few years before. After leaving school he served an apprenticeship in dentistry, and used these skills to raise money for recording sessions. Early 45s on his own Imbidmts and Rebind labels enjoyed sufficient success to enable him to purchase some studio time of his own.
In 1970 he began to record his own vocal tracks. Whilst always somewhat limited vocally, he recorded countless tracks as a singer, and concentrated on his singing career from 1972. In 1974, Hudson released his classic Pick a Dub, widely considered to have been the first deliberately thematic dub album, with tracks specifically mixed in the dub style for the purpose of appearing together on an album. It was also the first dub album to gain a release in the United Kingdom.
By the early 1980s, he was considerably out of step with modern trends in "dancehall" music. Hudson was diagnosed with lung cancer in August 1984, and appeared to be responding well to treatment, but on the morning of 14 November he complained of stomach pains, collapsed and died.
(Read more at Wikipedia).
Links to Peel
"Should be made available for the public through the social services, I think."
(John Peel, 30 July 1994, after playing "Blood Brother" from Keith Hudson album "Pick A Dub".)
Peel played the music of Keith Hudson in every decade of his shows from the 1970s onward. Favourite tracks included the late 1970s Greensleeves single "Nuh Skin Up", while the Blood & Fire CD reissue of pioneering album "Pick A Dub" received numerous plays across the second half of 1994 (the DJ had also given airtime to the original LP release in 1975).
In 1982, the Keith Hudson song "Turn The Heater On" was the subject of an unexpected Peel session cover version by Manchester show stalwarts New Order, as a tribute to former Joy Division bandmate Ian Curtis, who reportedly counted the Hudson original among his personal favourites.[1]
Festive Fifty Entries
Sessions
Other Shows Played
1970s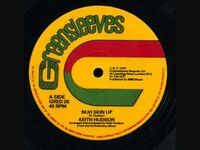 01 October 1975 (& Family Man): Don't Move (LP - Pick A Dub) Mamba
28 November 1979: Nuh Skin Up (12") Greensleeves (JP: "I will say that, overall, I think, generally speaking, all things being considered, I derive more pleasure from Reggae music than anything else.")
05 December 1979: Nuh Skin Up (12") Greensleeves
1980s
14 May 1980: Nuh Skin Up (12") Greensleeves
17 December 1984: (JP: 'This is for the Pig, one of our all-time favourite records.')
- Nuh Skin Up (format?) Greensleeves
1990s
2000s
See Also
External Links
Community content is available under
CC-BY-SA
unless otherwise noted.