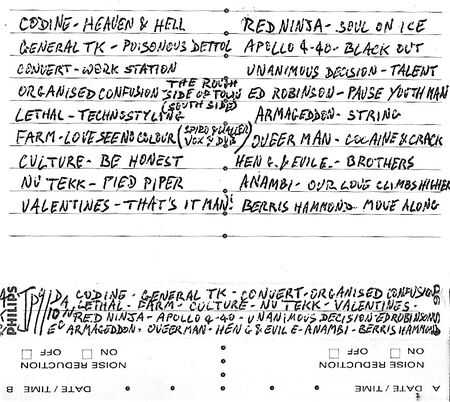 Broadcast Date
side a and the first 3 tracks of side b feature edited highlights of 17 November 1991. The rest of side b contains edited highlights of 23 November 1991. This tape appears to contain the dance/reggae elements of these shows whereas L023 contains the indie/guitar stuff.
Cassette Brand / Description
Length
Description
Quality
Tracklisting?
Ripper
Date Sent
Date Returned
Notes
Community content is available under
CC-BY-SA
unless otherwise noted.