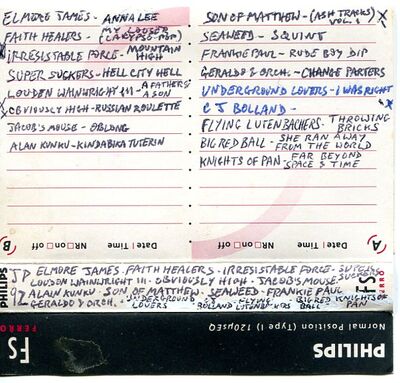 Broadcast Date
19 September 1992, unknown and 5 December 1992.
Cassette Brand / Description
Length
Description
Quality
Tracklisting?
Ripper
Date Sent
Date Returned
Notes
There are two tracks on side B that comprise the end of an unknown show (12 minutes worth). The tracks are written in blue ink on the tape inlay above.
Community content is available under
CC-BY-SA
unless otherwise noted.