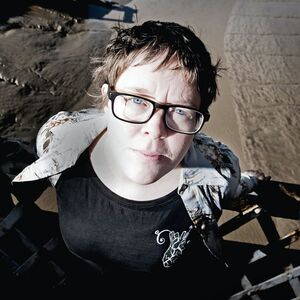 Lianne Hall is an English folk/electronic singer, originally from Peterborough, but based in Berlin, Germany. She started writing songs as a teenager, and joined her first band, Witchknot, when she became involved with the 'Riot grrrl' movement in '93 with Gaynor Haggerty, Kes, Marion and Sarah MacHenry.
She lived in a bus for five years, making acoustic folk pop with Bela Emerson under the name Hiphuggers and electronica as Pico with bedroom producer Andy Wills.
In 2000 she left her bus and moved Pico to Brighton, where she formed The Broken Heart Club with Matt Eaton, Alice Eldridge and Susanne Lambert. Lianne has also collaborated with lots of different artists including D_rradio (deathrowradio) and Paul Hartnoll (Orbital).
Links to Peel
John Peel featured Hall in his Sounds Of The Suburbs: Bradford episode, which was recorded in 1998, but broadcast in 1999 where she is shown living in a bus and mentioning living in it for three years. She also mentioned studying Human Studies at the University of Bradford for one year before dropping out, as well as working at a bookshop and making a demo tape with Bela Emerson under the name of Hiphuggers.
Since that meeting with Peel, her Hiphuggers demo tape was played on his show in 1998 and later she went on to record several sessions for his programmes with a variety of line-ups.
In 2002, Peel nominated her work with Pico as albums of the month for August 2002 (Peel's Record Box) and September 2002 (Peel's Record Box).
John Peel once described her as "one of the great English voices" and also compared her to a modern day Bridget St John on his 13 November 2001 show.
Festive Fifty Entries
Pico (Lianne Hall & Andy Wills)
Sessions
Lianne Hall
1. Recorded: 2000-04-30. Broadcast: 30 May 2000
Warning / Alright / Stumble / Full On /Chard
2. Recorded: 2001-10-14. Broadcast: 06 December 2001
Fair Enough / Rain / Trouble / Stumble / So Good
3. Recorded: 2001-12-20. Live Broadcast: 20 December 2001
In The Bleak Midwinter / Soul Kid
Lianne Hall & Caroline Martin
1. Recorded: 2004-07-14. Broadcast: 05 August 2004
Winter Blues / Chain Smoking / Beautiful Boy / Like A Man / Peace
Pico
1. Recorded: 2003-08-12. Broadcast: 23 October 2003. Repeated: 15 January 2004
Abandon Ship / Speed / Tether / Want You Alive
Other Shows Played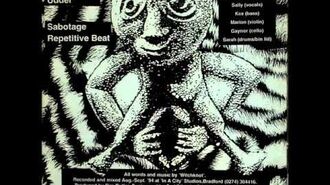 Witchknot
Hiphuggers
Lianne Hall
Pico
Broken Heart Club
External Links
Community content is available under
CC-BY-SA
unless otherwise noted.