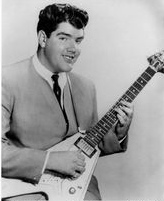 Lonnie McIntosh (July 18, 1941 – April 21, 2016), better known by his stage name Lonnie Mack, was an American rock, blues, and country singer-guitarist. As a featured artist, his recording career spanned the period from 1963 to 1990. He remained active as a performer into the early 2000s. Mack played a major role in transforming the electric guitar into a lead voice in rock music. 
Best known for his 1963 instrumentals, "Memphis" and "Wham!", he has been called a rock-guitar "pioneer" and a "ground-breaker" in lead guitar soloing. In these, and several other early guitar instrumentals, "he attacked the strings with fast, aggressive single-string phrasing and a seamless rhythm style". These tunes are said to have formed the leading edge of the virtuoso "blues rock" lead guitar genre. According to Guitar World magazine, Mack's early solos influenced every major rock-guitar soloist from the 1960s through the 1980s, from "Clapton to Allman to Vaughan" and "from Nugent to Bloomfield". Guitarists who have named Mack as a major influence include Stevie Ray Vaughan, Jeff Beck, Dickie Betts, Ray Benson, Bootsy Collins and Ted Nugent. (Read more at Wikipedia)
Links to Peel
Peel was living in the USA when Lonnie Mack's instrumentals "Memphis" and "Wham!" were hits, and was impressed by them to such a degree that later he included "Memphis" in the 1963 Peelenium. When Mack signed with Elektra Records in the late 1960s, the DJ played both vintage tracks by the guitarist (Elektra reissued his LP The Wham Of That Memphis Man) and material from his new albums for the label. Mack also worked with the Doors, on their 1970 album Morrison Hotel; on the track "Roadhouse Blues", singer Jim Morrison exclaims "Do it, Lonnie, do it!" during the guitar solo.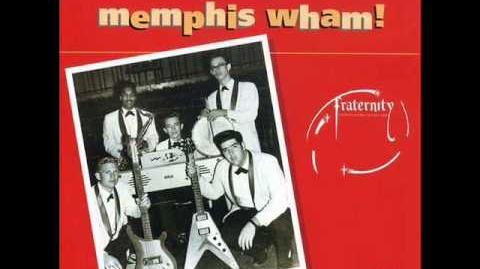 Lonnie Mack became a lasting Peel favourite, with many appearances in show playlists over the years, although these were mostly drawn from Mack's earliest recordings. The DJ never played the guitarist's collaborations in later decades with the likes of Stevie Ray Vaughan, even though two of Mack's later albums - Lonnie Mack & Pismo, and Strike Like Lightning - are among the six albums by him in the Peel record collection.[1] At one point, Peel proclaimed Mack's The Wham Of That Memphis Man to be one of his favourite LPs ever.[2]
Festive Fifty Entries
Sessions
Other Shows Played
1960s
1970s
1980s
1990s
2000s
See Also
External Links
Community content is available under
CC-BY-SA
unless otherwise noted.