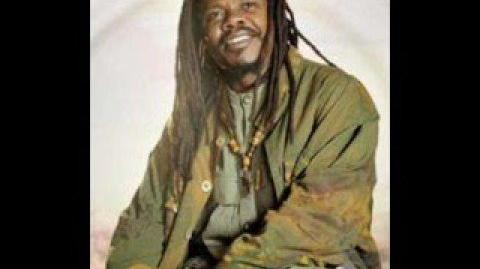 Luciano (real name Jepther McClymont OD, born 20 October 1964 in Jamaica) is a Jamaican second-generation roots reggae artist and poet. He began recording in 1992, with his first single "Ebony & Ivory" on the Aquarius Record label, followed by his debut album Moving Up for RAS records in 1993. After voicing several covers for the producer Sky High, Luciano released "Give My Love A Try," which was produced at Castro Brown's New Name Studio and was a hit in Jamaica. It was there that Luciano met international reggae superstar Freddie McGregor. Joining McGregor's Big Ship production company, Luciano began creating cultural, conscious reggae that reflected his religious and social concerns. Luciano rose to prominence in the mid-1990s, at the height of the "Rasta Renaissance" in dancehall music, beginning with the album One Way Ticket in 1994 ... (read more at Wikipedia)
Links To Peel
Luciano was heavily played by Peel from the mid-1990s and was also booked for a session, although this was eventually cancelled. Peel discussed this (and problems getting sessions from reggae artists) during a 2002 OneLive appearance in Nottingham with Mary Anne Hobbs and the Datsuns [1]:
"There's a fella called Luciano, for example, who has made some glorious records over the last two or three years. And there's some strange magazine that works out which the records we played most on the programmes - which artists have been most regularly featured - and I think last year Luciano was the most featured artist on the programme. And he was going to come in and do a session for us and called up like 12 hours before he was supposed to start, couldn't do it, and this happens all the time."
Festive Fifty Entries
Sessions
Other Shows Played
(The list below was compiled only from the database of this site and Lorcan's Tracklistings Archive. Please add more information if known.)
1993
1994
1997
1998
1999
2000
2001
2002
2003
External Links
Community content is available under
CC-BY-SA
unless otherwise noted.