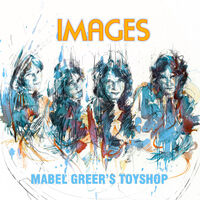 Mabel Greer's Toyshop are an English progressive rock (initially as psychedelic rock) band formed in London, active from 1966 to 1968 that was the precursor to the rock band Yes. Their music was marked by a combination of psychedelic, American blues and classically influenced arrangements with poetic lyrics. Members included Chris Squire, Peter Banks, Clive Bayley, Robert Hagger and later Jon Anderson. The band reformed in 2014 with original members, singer and guitarist Clive Bayley and drummer Robert Hagger, along with Hugo Barré, Tony Kaye, and Billy Sherwood.
(Read more at Wikipedia.)
Links to Peel
Peel mentioned Mabel Greer's Toyshop in his Perfumed Garden column in the final 1967 issue of International Times:
At the moment I'm trying to get together a sort of package thing featuring the Liverpool Scene with Mike Evans, mad Scouse-Guitarist Andy Roberts, Adrian Henri and (sometimes, when he's free from being a pop-star) Roger McGough, also Tyrannosaurus Rex who have just recorded, Mabel Greer's Toyshop who seem to have a number of good ideas and the whole thing tied together with Peelian mumblings...[1]
Nothing came of Peel's idea for the package to "wander round the colleges and universities of this green and pleasant land", but the band recorded a single session for him in 1968, broadcast on his late-night Night Ride show, with a line-up that featured Chris Squire and Peter Banks (both later Yes), and were also praised by the DJ in an early 1968 International Times column ("give them buns if you see them and work if you want to see them" [2]). Squire and Banks had both joined MGT from The Syn, whose "14 Hour Technicolor Dream" and "Flower Man" singles were played by Peel on the Perfumed Garden.
In 1998, MGT were briefly mentioned as forerunners of Yes in the Peel-narrated TV documentary Rock Family Trees: The Prog-Rock Years, with Jon Anderson claiming he was keen to change the psychedelic-era band name.
Festive Fifty Entries
Sessions
One session only. No known commercial release.
1. Recording date unknown. First broadcast: 03 April 1968.
Beyond And Before / Electric Funeral / Images Of Me And You / Janetta
Other Shows Played
No known plays. The band did not release any records when active.
External Links