(This page concerns the Lebanese singer. For the American singer of the same name, see Madonna).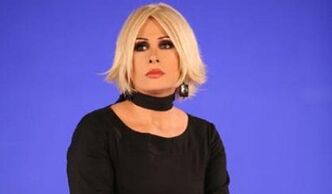 Madonna (sometimes known as El Lady Madonna) is a Christian Lebanese singer, whose brother Fares Karam is also a singer in Lebanon. Not much detail is known about her in the English language press, but within the Arab media, she is well known for her fashion styling and her songs that are popular in the Middle East.
Links To Peel
Peel teased listeners that he will play a Madonna song on his 21 February 2002 show, but instead played the Lebanese Madonna, a track called 'Habibi Tal Alyea' from the Arabia: The Women's Voice LP. No other tracks from the Lebanese Madonna was played on his show.
Shows Played
2002
External Links
Community content is available under
CC-BY-SA
unless otherwise noted.