Melanie Anne Safka-Schekeryk (born February 3, 1947) is an American singer-songwriter known professionally as Melanie and sometimes as Melanie Safka. She remains best known for the 1971/72 global hit "Brand New Key", her cover of "Ruby Tuesday", her composition "What Have They Done to My Song Ma", and her 1970 international breakthrough hit "Lay Down (Candles in the Rain)", inspired by her experience of performing at the 1969 Woodstock music festival. Melanie was born and raised in the Astoria neighborhood of Queens, New York City. Her father, Frederick M. Safka (1924-2009), was of Ukrainian ethnic background, and her mother, jazz singer Pauline "Polly" Altomare (1926-2003), was of Italian heritage.
Links to Peel
One of Melanie's first performances in the UK (possibly her debut) was as a surprise guest at a Tyrannosaurus Rex concert hosted by Peel, at London's Queen Elizabeth Hall in January 1969. She made an impression on Melody Maker reviewer Chris Welch, who said she "stomped her foot, sang "St Louis Blues" and reminded me of a cross between Mother Courage and Judy Garland".[1]
According to Margrave Of The Marshes, Melanie had an appointment with Peel at his home in London in 1969, to sing some of her songs, which he had forgotten about. At that time, Peel had jaundice, and asked Bridget St John to represent him at the house to meet her, along with his wife Sheila. In the book, Sheila described Melanie singing her heart out and not knowing herself where to look, due to the singer looking intensively at her and Bridget while singing. The result of this was Melanie being booked for a session for Peel's Top Gear show in that year. But he didn't show any further interest in the singer, whose style divided the critics.
Peel recalled the story on his 05 May 1997 show and had his daughter, Flossie, play a track from the singer, which ended up being played initially at the wrong speed, on which JP remarked, "It's in the genes."
Sessions
1. Recorded: 1969-09-15. Broadcast: 21 September 1969. Repeated: 20 December 1969
Visit My Dreams / Uptown And Down / Baby Guitar / Beautiful People / Tuning My Guitar
Other Shows Played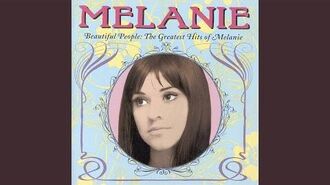 1997
05 May 1997: Christopher Robin Is Saying His Prayers (LP - Born To Be) Buddah
External Links
Community content is available under
CC-BY-SA
unless otherwise noted.