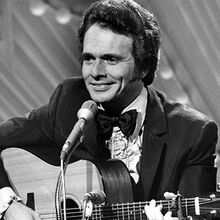 Merle Ronald Haggard (April 6, 1937 – April 6, 2016) was an American country music songwriter, singer, guitarist, fiddler, and instrumentalist. Along with Buck Owens, Haggard and his band the Strangers helped create the Bakersfield sound, which is characterized by the twang of Fender Telecaster and the unique mix with the traditional country steel guitar sound, new vocal harmony styles in which the words are minimal, and a rough edge not heard on the more polished Nashville sound recordings of the same era. By the 1970s, Haggard was aligned with the growing outlaw country movement, and he continued to release successful albums through the 1990s and into the 2000s. In 1994, he was inducted into the Country Music Hall of Fame. In 1997, he was inducted into the Oklahoma Music Hall of Fame.
Links To Peel
In the early 1970s, Peel first played Merle Haggard's patriotic country hit "Okie From Muskogee", which at the time attracted attention from US rock critics because of its dim view of the student protesters, hippies and draft-card burners who listened to underground rock. As Peel had lived in Oklahoma City, he could sympathise with the "Okies" as well as the hippies. Haggard had also recorded the original version of "I'm A Lonesome Fugitive", a song which Peel enjoyed singing, as Sheila Ravenscroft relates in Margrave of the Marshes. With the rise of country-rock, Merle Haggard's "outlaw" credentials (he had served a prison spell in his youth) helped him gain credibility with non-country audiences, and his songs were covered by other artists. The Grateful Dead recorded his "Mama Tried", while Peel had a fondness for Roy Buchanan's version of "I'm A Lonesome Fugitive". Later, The Mekons covered Haggard's "Skid Row" for a Peel session in 1987.
Shows Played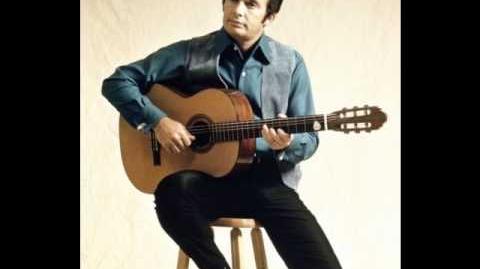 1972
1983
1986
1987
1995
See Also
External Links
Community content is available under
CC-BY-SA
unless otherwise noted.