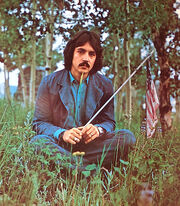 Michael Stanley Gee (March 25, 1948 – March 5, 2021) was an American singer-songwriter, musician, and radio personality. Both as a solo artist and with the Michael Stanley Band (MSB), his brand of heartland rock was popular in Cleveland, Ohio and around the American Midwest in the 1970s and 1980s. The Michael Stanley Band was formed by Stanley in 1974 with singer-songwriter–lead guitarist Jonah Koslen, former Glass Harp bassist Daniel Pecchio and drummer Tommy Dobeck from the band Circus. There were several personnel changes over the years and by 1982 the group had evolved into a seven-piece band.
After releasing several records, the Michael Stanley Band dissolved in 1987 with a series of 12 farewell shows at the Front Row Theater in Highland Heights, Ohio (suburban Cleveland) during the 1986–87 holiday season. Since then, Stanley performed regularly throughout Northeast Ohio with former members of MSB and with the Resonators and as Michael Stanley and Friends. He was also an afternoon drive disc jockey for classic rock radio station, WNCX, in Cleveland from 1990 until his death in March 2021 when he died after a long illness.
Links to Peel
Peel played a track from Michael Stanley on his 10 May 1973 show. It is not currently known how often he played Stanley's material, as there are not many complete tracklistings from the early 70's, but by the time of the 80's, Peel rarely played anything from him.
Shows Played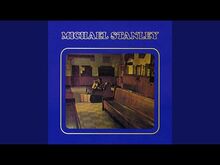 1973
10 May 1973: Rock & Roll Man (LP – Michael Stanley) Tumbleweed
External Links
Community content is available under
CC-BY-SA
unless otherwise noted.