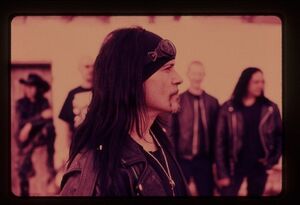 Ministry
was an American industrial metal band founded by lead singer Al Jourgensen in 1981. Originally a new wave synthpop outfit, Ministry changed their style into industrial rock in the mid 1980s and then onto industrial metal in the 90's. Ministry found mainstream success in the early 1990s with its most successful album
Psalm 69: The Way to Succeed and the Way to Suck Eggs
(1992) and touring as part of the Lollapalooza festival.  After 27 years of performing, Jourgensen decided to end the band in 2008, saying a reunion would never happen. However, in August 2011, a reunion was announced, when Ministry confirmed they would play one of their first shows in four years at the Wacken Open Air festival in August 2012. Ministry released a new album,
Relapse
, on March 23, 2012, which was followed by a world tour. Following the death of long time guitarist Mike Scaccia, Ministry disbanded after the release of their 2013 album
From Beer to Eternity
. (more on
wikipedia
)
Links To Peel
Peel started playing tracks from Ministry's debut album 'With Sympathy' in 1983 and continued giving airtime to their material when they moved to a more industrial sound, after hooking up with producer Adrian Sherwood for their second LP, 'Twitch'.
Although 'Jesus Built My Hotrod', co-written by Gibby Haynes of the Butthole Surfers, reached #3 in the 1992 Festive Fifty, Peel subsequently appeared to lose interest in the band's music.
Festive Fifty Entries
Other Shows Played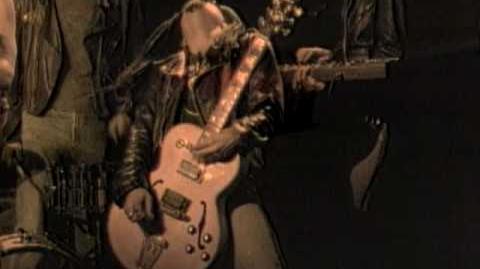 (The list below was compiled only from the database of this site and 
Lorcan's Tracklistings Archive
. Please add further information if known.)
1983
1986
1989
1992
1993
External Links
Community content is available under
CC-BY-SA
unless otherwise noted.