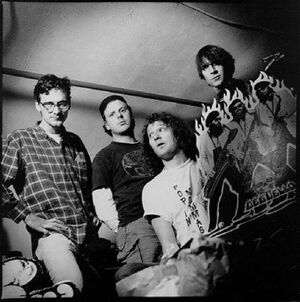 Mudhoney
is an American Garage Rock/Grunge band. Formed in Seattle, Washington, in 1988 following the demise of
Green River
, Mudhoney's members are vocalist and rhythm guitarist
Mark Arm
, lead guitarist Steve Turner, bassist Guy Maddison, and drummer Dan Peters. Original bassist Matt Lukin left the band in 1999 but briefly returned in December 2000 to complete touring obligations. Mudhoney's early releases on Sub Pop, particularly debut single "
Touch Me I'm Sick
" and the
Superfuzz Bigmuff
EP, were massively influential on the Seattle music scene, helping more than almost any other releases of the era to inspire the dirty, high-distortion sound that would become grunge. (more on
wikipedia
)
Links To Peel
Peel was a big fan of Mudhoney, inviting them for a couple of sessions and also choosing 'Sweet Young Thing Ain't Sweet No More' for the 1988 Peelenium. After seeing the band at the Reading Festival, Peel recalled their performance on his 04 September 1992 show:
Then came Mudhoney, and I suppose because of the name as much as anything else, people decided to pelt them with mud. Although they denied that it affected their set, it quite clearly had done to a degree. That was a pity because I like Mudhoney, and I like the kind of irony that they bring to their music as well, and was looking forward to the kind of between song announcements, but they were muted, to say the least, as a result of the hail of mud. I was going to play you a track from a cassette of the new LP that Mark Arm gave to me ... came up to me ... gave it to me! I did those awful things that you do when you meet famous people, standing there saying incredibly stupid things. And even as you say them, you can't believe that you're saying them. But unfortunately, I've left the cassette in my car. That's the level of competence that I bring to tonight's programme, but we'll have sorted it out in time for tomorrow night's programme.
Peel met Arm again at the Reading Festival in 1995 but reported that he was a little 'snooty' to him. [1]
Festive Fifty Entries
Peelenium
Sessions
1. Recorded: 1989-05-09. First Broadcast: 24 May 1989. Repeated: 29 June 1989, 19 September 1989, 28 December 1989
By Her Own Hand / If I Think / Here Comes Sickness / You Make Me Die
2. Recorded: 2002-09-08. First Broadcast: 02 October 2002. 
The Straight Life / Dyin' For It / Urban Guerilla / I Have To Laugh
Live
Recorded and live at the Reading Festival: 1995-08-27. Broadcast: 27 August 1995
Suck You Dry
Generation Spokesmodel
Judgement, Rage, Retribution And Thyme
This Gift
Touch Me I'm Sick
Fuzzgun 91
When Tomorrow Hits
Other Shows Played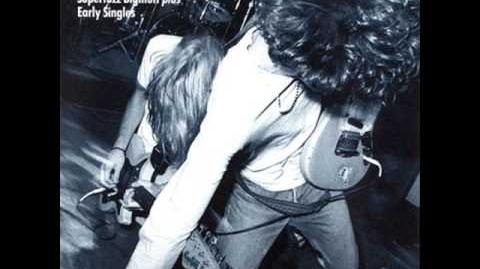 (The following list was compiled only from the database of this site and
Lorcan's Tracklistings Archive
and is certainly incomplete. Please add further details if known.)
1988
1989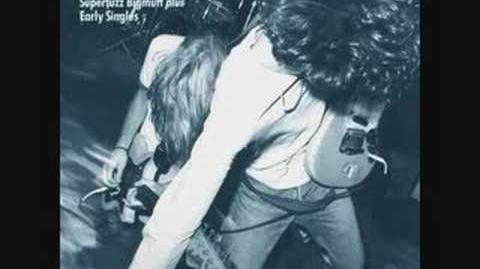 1990
1991
1992
Overblown (Compilation CD-Singles-Original Motion Picture Soundtrack)' (Epic Soundtrax)
1993
1994
1995
1998
1999
2000
2001
09 October 2001: Who'll Be Next In Line (album – The People What We Want: Songs Of The Kinks) Sympathy For The Record Industry
25 October 2001 (Radio Eins): Who'll Be Next In Line (album – The People What We Want: Songs Of The Kinks) Sympathy For The Record Industry
2002
External Links
Community content is available under
CC-BY-SA
unless otherwise noted.