New Zealand (Māori: Aotearoa) is an island nation in the southwestern Pacific Ocean. The country geographically comprises two main landmasses – that of the North Island, or Te Ika-a-Māui, and the South Island, or Te Waipounamu – and numerous smaller islands. New Zealand is situated some 1,500 kilometres (900 mi) east of Australia across the Tasman Sea and roughly 1,000 kilometres (600 mi) south of the Pacific island areas of New Caledonia, Fiji, and Tonga. Because of its remoteness, it was one of the last lands to be settled by humans. During its long period of isolation, New Zealand developed a distinctive biodiversity of animal, fungal and plant life. The country's varied topography and its sharp mountain peaks, such as the Southern Alps, owe much to the tectonic uplift of land and volcanic eruptions. New Zealand's capital city is Wellington, while its most populous city is Auckland.
Links To Peel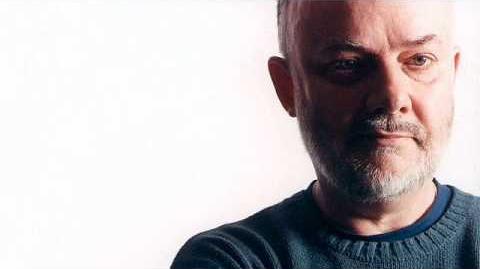 Peel visited the country with his wife
Sheila Ravenscroft
in 2002 as a month holiday, where they visited New Zealand and
India
. In New Zealand, he was interviewed by a local radio station called
95bFM
from Auckland. According to the interview, he did some work for the British consulate in that country. He also attended
Flying Nun
's 21st anniversary party and had the pleasure of having dinner with
Ronnie Ronalde
and his wife.
Sessions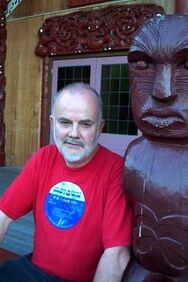 The following artists from New Zealand recorded sessions for Peel's shows:
3Ds: (1 session, 1994)
Anna Lockwood (1 session, 1969)
Bailter Space: (1 session, 1992)
Chills: (3 sessions, 1985-1988)
D4: (1 session, 2002)
Datsuns: (3 sessions, 2002-2004)
Dead Famous People: (1 session, 1989)
Max Merritt & The Meteors: (3 sessions, 1972-1976)
Split Enz: (1 session, 1978)
Straitjacket Fits: (1 session, 1989)
Festive Fifty 
The following artists from New Zealand had Festive Fifty entries for the John Peel Show:
Compilations
(Tracks played by Peel from various artist (v/a) compilations featuring music from New Zealand. Please add more information if known.)
(LP / CD - Abbasalutely) Flying Nun
(CD - Christmas On The Rocks: A New Zealand Rock 'N' Roll Christmas) Fast Food
See Also
External Links
Community content is available under
CC-BY-SA
unless otherwise noted.