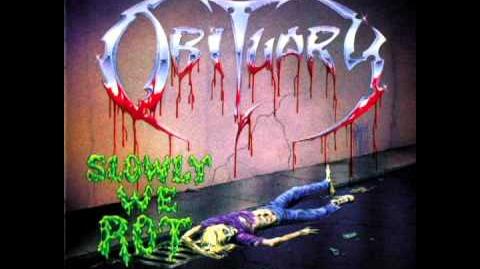 Obituary are a death metal band from Tampa, Florida. Formed in 1985 as Executioner, then changed spelling to Xecutioner, the band changed their name shortly before the release of their first album Slowly We Rot in 1989. The band are regarded as influential proponents of the Floridian death metal sound that emerged in the late 1980s and officially they are one of the best-selling death metal bands of all time. 
Links To Peel
Peel was a fan of extreme metal, especially grindcore, death metal and even black metal. He recieved many records from Roadrunner label, who were one of the record labels that promoted extreme metal and one of their acts Obituary were played on his show. Peel also had their album "Slowly We Rot" in his Record Collection: O.
Other Shows Played
The information is from the database of the site and may be incomplete. Please add further information if known.
1989
See Also
External Links