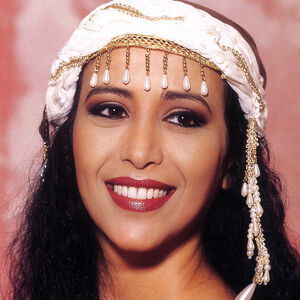 Ofra Haza
(Hebrew: עפרה חזה) was a highly successful Israeli pop icon whose rags-to-riches career started in 1983 when she came second in the
Eurovision Song Contest
. She released 16 gold and platinum albums. She was born 19 November 1957 in Tel Aviv, Israel and died 23 February 2000 in Ramat Gan, Israel of an AIDS related illness. Her voice has been described as a
"tender"
mezzo-soprano. Inspired by a love of her Yemenite and Hebrew culture, her music quickly spread to a wider Middle Eastern audience, somehow bridging the divide between Israel and the Arab countries. As her career progressed, Haza was able to switch between traditional and more commercial singing styles without jeopardizing her credibility. Her music fused elements of Eastern and Western instrumentation, orchestration and dance-beat. She became successful in Europe and the Americas; during her singing career, she earned many platinum and gold discs. (read more on
wikipedia
)
Links To Peel
Peel first admitted hearing of Ofra Haza, when a listener, Grant Goddard from Tel Aviv sent him a 12" single called "Galbi", which Peel really liked. He played the track on his BBC Radio One show on 22 April 1985 and compared her voice to Elizabeth Fraser of the Cocteau Twins. After playing the track, he criticised many of the demos sent as sounding like Killing Joke and described Ofra's record as one of the most diverse he heard.
Grant Goddard later wrote on his blog how he was shocked about Ofra's death in 2000 and getting Peel interested in her records:
"In 2000, I was shocked to learn of Ofra's death at the age of 42 from AIDS-related organ failure. Two years later, an Israeli television film crew came to London and filmed an interview about my role in creating their country's most successful international pop star. They had just filmed a similar interview with John Peel at his home, during which he impressed them by producing the handwritten letter that had accompanied the Ofra records I had initially sent him from Israel seventeen years earlier. The interviewer asked me if I had made a fortune from 'discovering' Ofra Haza for the international market. All I had received was one cheque for £200 from the UK record company in 1988 to reimburse my expenses for Ofra's first London promotional visit."[1]
The TV documentary was called the Life And Death Of Ofra Haza and was broadcast in Hebrew on Israeli television Channel 2 in January 2002.
Shows Played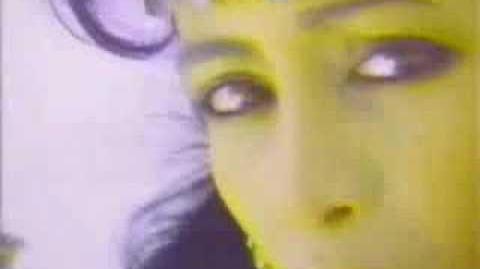 1985
1986
1987
1988
1999
External Links
Community content is available under
CC-BY-SA
unless otherwise noted.