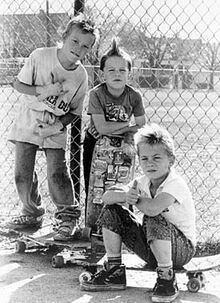 Old Skull was an American punk rock novelty band formed in the late 1980s in Madison, Wisconsin. The band was started by ten-year-old J.P. (Jean-Paul) Toulon and his nine-year-old brother, Jamie Toulon, with encouragement from their father Vern Toulon, a longtime member of the Madison punk scene who had spent time in New York City, where he was a guitarist for the industrial band Missing Foundation. The original lineup featured J.P. on guitar and Jamie on keyboards and came together after the brothers began playing with their father's instruments. After teaching the boys some basic chords, he added a drum machine and the band was formed. Soon after, ten-year-old Jesse Collins-Davies, joined the band on drums. Collins-Davies was the stepson of Robin Davies, a member of the Madison-based punk band the Tar Babies, who had previously recorded for SST Records. The group adapted their name from the punk rock band, Live Skull, who had stayed at the Toulon house after a show in Madison. (read more on wikipedia)
Links to Peel
Peel played several tracks from the group and joked on his 23 August 1989 show that his son William (who was 13 at the time) was four years too late to start a band, because the members of the group were between nine and ten years old. After Peel's death, a copy of the band's album, Get Outta School, was found in his Record Collection: O.
Shows Played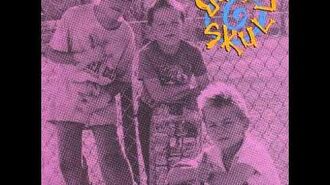 1989
External Links
Community content is available under
CC-BY-SA
unless otherwise noted.