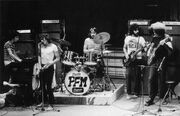 Premiata Forneria Marconi
(shortened
PFM
) is an Italian progressive rock band. They were the first Italian group to have success abroad, entering both the British and American charts ... (
Read more at Wikipedia
)
Links to Peel
In the period between 1972 and 1974, Peel showed some interest for contemporary Italian rock music, playing tracks from albums by Italian bands such as Banco del Mutuo Soccorso, Le Orme, Il Balletto di Bronzo and PFM. PFM was the only one of these bands to be able to record Peel sessions. The fact that the band did record English versions of some of their albums for the non-Italian market, may have helped, even though the second session presented three tracks sung in Italian, two of which were culled from the very first LP, called "Storia di Un Minuto", which, at the time, was not available outside Italy. Until 1994, when Uzeda recorded two sessions, PFM were the only Italian band to have done so.
Though they were signed to the Manticore label (founded by Peel bete noires Emerson, Lake & Palmer), they collaborated infrequently with Peter Hammill, whose work with and without Van Der Graaf Generator was much more admired and frequently played by Peel, even after punk.
Sessions
Two sessions. No known commercial release.
1. Recorded: 1973-06-11. First broadcast: 14 June 1973 . Repeated: 19 July 1973
Photos of Ghosts / Mister Nine Till Five / Celebration / River of Life
2. Recorded: 1973-11-12. First Broadcast: 22 November 1973 . Repeated: ?
Il Banchetto / La Carrozza di Hans / Dove .... Quando ....
Other Shows Played
(Please add more information if known)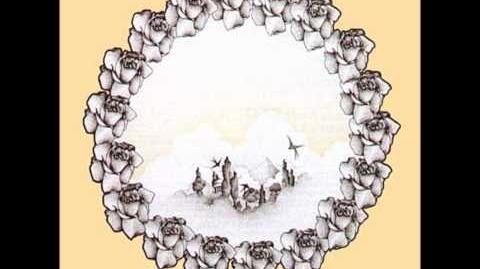 External Links
Community content is available under
CC-BY-SA
unless otherwise noted.