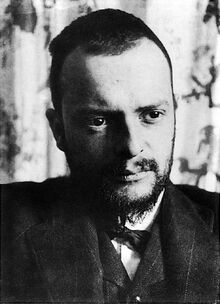 Paul Klee (18 December 1879 – 29 June 1940) was a Swiss-German painter. His highly individual style was influenced by movements in art that included expressionism, cubism, and surrealism. Klee was a natural draftsman who experimented with and eventually deeply explored color theory, writing about it extensively; his lectures Writings on Form and Design Theory (Schriften zur Form und Gestaltungslehre), published in English as the Paul Klee Notebooks, are held to be as important for modern art as Leonardo da Vinci's A Treatise on Painting for the Renaissance. He and his colleague, Russian painter Wassily Kandinsky, both taught at the Bauhaus school of art, design and architecture. His works reflect his dry humor and his sometimes childlike perspective, his personal moods and beliefs, and his musicality.
Links To Peel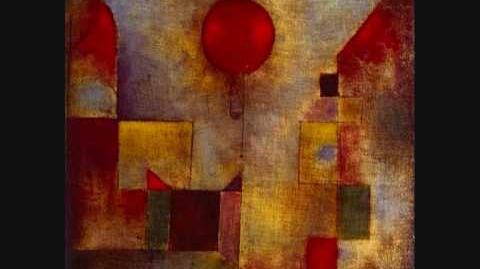 On the Perfumed Garden, Peel would tell his listeners that Paul Klee was his favourite artist (pronouncing the name in the German way, "Powell Clay"), and in his first column for Gandalf's Garden he wrote:
""It would be nice to live in a painting. I think I would live in Paul Klee's "Landscape With Yellow Birds" - there is plenty of room for you there....I read a book about him (Klee) and didn't understand it and felt sorry for the author".[1]
In 1968 he reviewed an LP by a group called National Gallery, Musical Interpretations Of The Paintings Of Paul Klee, in issue 30 of International Times. Peel wrote:
"Klee is my favourite painter so I wanted this to be good. It's not though, although there are flashes of good here and, indeed, there."
Nevertheless, he kept the LP and it was found in his Record Collection. Peel's liking for Klee's work did not diminish over the years. On Peel's show from 05 November 2003, an unidentified emailer asked him whether he liked art. Peel responded:
"What does that mean really? I mean I sorta do. Paul Klee or Paal Klay if you feeling Germanic about it. Been a hero of mine since I was, oh about that high, and there's an exhibition of his stuff in Stuttgart [1], drawings that have not been seen previously, and if I could pluck up the courage to fly to Stuttgart, I'd certainly fly to Stuttgart to see them, I may make my way there anyway."
External Links
Footnotes
↑

There doesn't seem to be a record of Paul Klee's drawings exhibition taking place in Stuttgart in November 2003, however there were some in the German cities of Hanover, Frankfurt and the Swiss city of Basel.
Community content is available under
CC-BY-SA
unless otherwise noted.