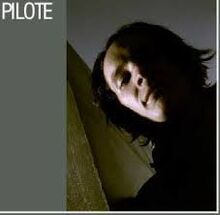 Pilote (real name Stuart Cullen) is an electronica/IDM artist based in Brighton, UK. He was practically self-taught, only attending a few guitar lessons, and had been making music since the young age of 17. In 1996 he released his first single called "Testrach / Sapling" on a 12" Vinyl issued by Curor Recordings. Since then he's released 7 albums and a remixes/cut tracks compilation album on labels such as Certificate 18, Exalt Records & Micro Spiral, with his albums 'Pop Will Make Us Free' and 'The Slowdown' being the most popular.
Links to Peel
John Peel first played Pilote's music on his 11 August 1999 show, where he played the A side and titular song on a 12" single called "No Truck". Peel would play various tracks of his from 1999-2001, such as 'Pilote vs. Bonobo: Turtle (Bonobo Mix)', 'No Truck', and 'Fairplay'. Pilote would come on to do a session on the 02 August 2000 show, where he played several unreleased tracks, that the viewers seemed to enjoy, as John said.
Sessions
One session only. Recorded: 2000-08-02. Broadcast: 02 August 2000.
Decca Studios / Group Sex / Porcelain / Jelly
Festive Fifty
Other Shows Played
1999
2001
External Links
Community content is available under
CC-BY-SA
unless otherwise noted.