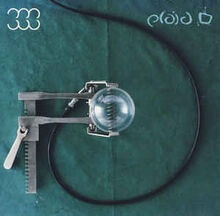 Plaid are an English electronic music duo composed of Andy Turner and Ed Handley. They were founding members of Black Dog and used many other names, such as Atypic (Andy Turner) and Balil (Ed Handley), before settling on Plaid. They have collaborated with female singers Mara Carlyle, Nicolette and Björk, and have released records on the labels Clear, Peacefrog, Black Dog Productions, and Warp (along with Trent Reznor's label Nothing Records).
Plaid is generally described as IDM (Intelligent Dance Music) and has been referred to by some critics as "post-techno." They are known to employ a variety of time-signatures in their music and often create syncopated beats and melodies using a variety of real instruments and samples.
(Read more at Wikipedia.)
Links to Peel
Peel had already played the work of Andy Turner and Ed Handley with Sheffield session artists Black Dog, so it was no surprise that he also supported their spin-off project, Plaid, who again found a home at Warp Records.
In June 1998, Plaid were one of the four outfits who performed in a Warp label live special for the opening night of the Meltdown festival curated by Peel, alongside Autechre, Broadcast and Plone. The Independent newspaper reviewed the band's performance at the Queen Elizabeth Hall in the following terms:
"The evening finished on an upbeat note with Plaid (stage lights, slide show, vocals and guitar): music crammed with squeaks, scratches, beats, trills, intricate rhythms and crashing metal."[1]
Plaid also recorded three sessions for Peel. After his death, the first of these was chosen by those who knew him best in a list of Peel Sessions: The Best 125.
Festive Fifty Entries
Sessions
Three sessions. #1 available on Peel Session 12" EP/CD, 1999 (Warp). Some tracks were renamed for the release from original session titles used by Ken Garner in The Peel Sessions. #2 available on Various Artists: WXAXRXP 10x12" box set, digital, 2019 (Warp WARPLP300). Both Turner and Handley also appeared on the first Black Dog session in early 1995.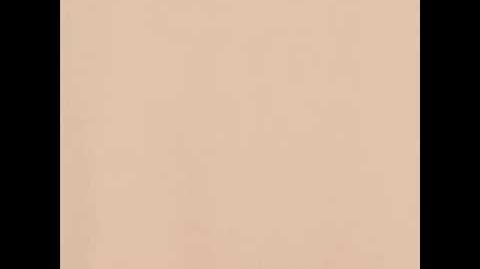 1. Recorded 1997-12-09. First broadcast 08 January 1998. Repeated 12 March 1998.
Scoops In Columbia / Seph / BoBootch / OL
2. Recorded in their own studio at a date unknown. First broadcast 05 August 1999.
Cedar City Beatless / Barbega / Even Spring (Live) /Awotm
3. Recorded 2003-10-01. No known commercial release. First broadcast 16 October 2003.
Elidi / Kite Rider / Housewerk /Lazy Beams
Live
Scoops In Columbia
Bennet 4 Track
Ed Funk
Pino Porno
Other Shows Played
1991
1993
30 April 1993: Object Orient (compilation album - Black Dog Productions - Bytes Bronze limited edition) Warp (JP - 'Bronze vinyl, indeed....')
1995
1997
1998
02 June 1998: Ilasas (v/a album - We Are Reasonable People) Warp
1999
2000
2001
2002
2003
See Also
External Links
Community content is available under
CC-BY-SA
unless otherwise noted.