Show Background
Private Passions is a long-running BBC Radio 3 talk programme in which the host, composer and broadcaster Michael Berkeley, invites a well-known personality to choose eight pieces of favourite music (normally but not entirely classical) and discuss them. It has been on the air weekly since 1995, and is regarded as Radio 3's equivalent of Desert Island Discs.
Peel's Appearance
John Peel was invited to participate: he knew of the programme's existence, accepted with enthusiasm, and the show was broadcast between 12-1 p.m. on Saturday 16 March 1996, and repeated on 02 January 1997. Berkeley wondered whether Peel's taste for the unusual would extend to the classics, but was surprised to discover that he preferred "soft-bellied" music which "tended towards romantic sentiment" and "the rhythmically driven". Berkeley also remembers that "Peel was fascinated by players and singers working on the edge of what was humanly possible, and was intrigued to discover that Mozart was rumoured to have written this music (Allegri's Miserere) down from memory after one hearing."
John asked to be surprised, and with the latter statement in mind, Berkeley chose "a piece of music that I felt might excite and be new to him", a study for player piano by Conlon Nancarrow. "As this pulsating music sped through, Peel was by turn entranced and exhilarated - in fact he was so astonished that he said he was going to take it straight back and play it on Radio 1." (See 19 January 2000 for one occasion on which he did so.)
Tracklisting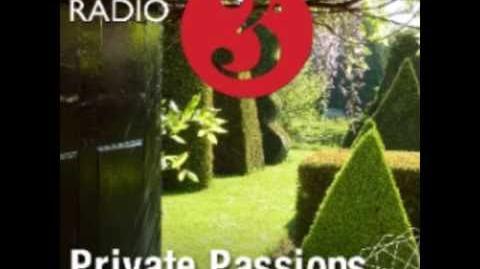 Availability
External Links
Community content is available under
CC-BY-SA
unless otherwise noted.