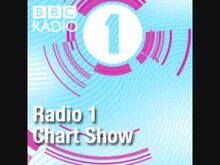 The Official Chart, formerly known as The Radio 1 Chart Show, is a long-running United Kingdom music chart programme, airing each Sunday afternoon on BBC Radio One. It airs the UK Singles Chart compiled by the Official Charts Company, and is hosted by Clara Amfo. The format, length and starting time of the show have varied over the course of its run but it has consistently ended broadcasting at 19:00 GMT. In March 2015, it was announced that, from July 2015, The Official Chart would move to Friday afternoons and it would only be a two-hour show. The show will still commence at 16:00, but will finish at 18:00.
Links To Peel
In December 2002, after Mark Goodier left the job of presenting The Radio 1 Chart Show programme, the BBC filled the slot by filling in presenters like Chris Moyles and Jo Whiley to host the show before the relaunch with a new presenter. When the BBC offered Peel to present a one-off Radio 1 Chart Show rundown for 12th January 2003, he decided to do it. In an interview with the BBC News website, Peel mentioned looking forward to presenting the show:
"I'm really looking forward to it. Some of my listeners found out I was doing this and I've had lots and lots of e-mails of encouragement."[1]
Peel was scheduled to present the show from London rather than his Suffolk home, which he referred to on-air as
Peel Acres
.  A Radio 1 spokesman at the time mentioned:
"It's been really good having a variety of our presenters fronting The Official UK Top 40 and we're really pleased that John is going to be doing it. Everyone's bringing their own individual style to the show and we're sure John will do so too." [2]
By the time the 12th January 2003 show started, Rajesh Mirchandani, the news presenter announced that Scott Mills would be presenting the chart, despite Radio Times, SKY Digital and BBC Radio One's website stating that Peel would host the show.
When listeners questioned the BBC why Peel wasn't presenting the show, a spokesman from the organisation stated:
"...the BBC didn't want too many people doing the show before it was re-launched....."[3]
There has been no evidence of Peel's reaction to the BBC's decision not to employ him to do the one-off Radio One Chart Show on his shows.
See Also
External Links
Community content is available under
CC-BY-SA
unless otherwise noted.