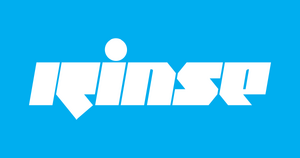 Rinse FM is a London-based community radio station, licensed for "young people living and/or working within the central, east and south London areas." The station plays grime, dubstep, house, jungle and funky and other UK-centric dance music. The station was founded in 1994 and operated as pirate radio station until it was given a community FM broadcast licence in June 2010. Rinse FM was described as London's biggest pirate radio station and provided first exposure to grime artists Dizzee Rascal and Wiley and later provided a home for dubstep DJs like Skream, Kode9, and Oneman.
Links To Peel
In an interview with the Guardian, Peel recommended the station in 2004, stating that:
"When I'm in London I listen to the pirates as much as I can. There's a station I like called Rinse FM, which is somewhere in the area banded by Kiss FM and Classic FM." [1]
Many artists from Rinse FM were played by Peel on his shows including
Skepta
.
External Links