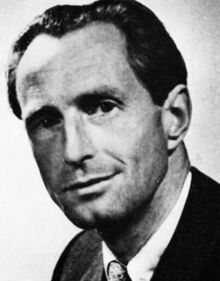 Ronald Fletcher was born on July 10, 1910 in Salisbury, Wiltshire, England as Ronald Stephen Fletcher. He was an actor, known for The Gnomes of Dulwich (1969), Twice a Fortnight (1967) and My Pal Bob (1957). As well, as a BBC radio announcer and a TV presenter. He died on February 6, 1996 in Roehampton, London, England.
Links to Peel
Ronald Fletcher was a presenter on the TV show, How It Is, in 1968, where Peel was working on the show. Peel credited Fletcher in giving a note written by JP asking the Pig to come out on a date, who was watching the show as part of a live audience. Luckily for Peel, the Pig accepted the date and the rest was history. Details of how they met was broadcast as an Interview: On Meeting Sheila.
In the Radio Times, published on 2nd March 1996, Peel expressed sympathy to Ronald's family after hearing about his death a month ago.
External Links