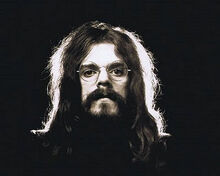 Roy Wood (born 8 November 1946) is an English singer-songwriter and multi-instrumentalist. He was particularly successful in the 1960s and 1970s as member and co-founder of the Move, Electric Light Orchestra and Wizzard. As a songwriter, he contributed a number of hits to the repertoire of these bands. Altogether he had more than 20 singles in the UK Singles Chart under various guises, including three UK No. 1 hits.
The BBC has described Wood as being "responsible for some of the most memorable sounds of the Seventies" and "credited as playing a major role in the glam rock, psychedelic and prog rock movements". In 2008, Wood was awarded an honorary doctorate for his contribution to rock and pop by the University of Derby. In 2015, his long and eclectic career was recognised with the "Outer Limits" award at the Progressive Music Awards in London.
Wood was inducted into the Rock and Roll Hall of Fame in 2017 as a member of Electric Light Orchestra.
Links to Peel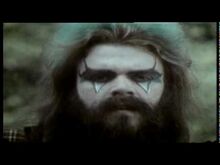 Peel played many acts associated with Roy Wood in the 60's and 70's. In Sounds music paper under Peel's Singles Reviews, published on 28th July 1973, he reviewed Roy Wood's solo single 'Dear Elaine', describing it as a "charming, eccentric, gentle record from one of rock's real craftsmen".
It is not known how often Peel played Roy Wood's material after his stint with early ELO, as there are relatively few tracklistings from the early 70's on this site, but by the time punk became popular, he rarely gave airtime to his songs.
In 1995, Roy Wood discussed his career with Move, ELO and Wizzard on the Peel-narrated TV documentary Rock Family Trees: Birmingham Beat.
Sessions
None under own name.
Two with Move (1967, 1968).
Shows Played
None, according to available playlists
See Also
External Links