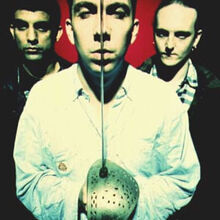 The Sabres of Paradise were a British experimental group formed in London, England in 1992. Although their roots were in the acid house scene, they later produced more dub-inspired work. Andrew Weatherall formed the group with engineers Jagz Kooner and Gary Burns and became responsible for the Sabresonic warehouse raves. Keith Tenniswood joined the group after meeting Jagz at Phil Perry's Full Circle club. Sabres dissolved in 1995. Weatherall went on to form Two Lone Swordsmen with Tenniswood while Kooner and Burns carried on working together with The Aloof. On 17 February 2020, Andrew Weatherall died due to pulmonary embolism.
Links to Peel
Peel first played Sabres Of Paradise in 1993, from their debut 'Sabresonic' album. In later years, he would continue to play their material, including having them to do a session for his show. The group entered the 1994 Festive Fifty with 'Wilmot'.
The DJ also aired material put out on labels with close links to the band and its members, including their self-named imprint and related Sabrettes sub-brand as well as Andrew Weatherall's later Emissions Audio Output and Rotters Golf Club operations, although major SOP releases were generally entrusted to Warp Records. Weatherall had previously been involved in the label that grew out of the Boys' Own football and music fanzine, with Terry Farley and others.
In 2012, the Sabres Of Paradise LP "Sabresonic" was among the first 100 records by artists beginning with S when details of Peel's record collection were first released online.[1] In a related YouTube video called 'S  is for... Sabres Of Paradise', released by the John Peel Archive, Sheila and Andrew Weatherall each recall Peel wearing a leather jacket bearing the name of Weatherall's Sabrettes record label, with the dance-music icon claiming he saw Peel wearing the garment while watching a river in a BBC documentary. The clip in question appears to have been from the Channel 4 documentary Travels With My Camera: Autobahn Blues, in which Peel is seen looking at a river wearing a Sabrettes rain jacket from a boat in Hamburg, Germany. In the John Peel Archive video, Weatherall also admits to "eternal regret" for failing to meet Peel, after being worse for wear at the Sonar festival in Barcelona and having to decline a BBC interview with him.
Peel followed Weatherall's prolific career both before and after SOP, from Bocca Juniors to Two Lone Swordsmen and beyond, despite showing little interest in his breakthrough production work on the 'Screamadelica' album of Primal Scream. As the worlds of indie and dance music came together, early remixes by the star club DJ included for Peel session bands such as My Bloody Valentine, Happy Mondays, James, New Order, Future Sound of London, Fini Tribe and Meat Beat Manifesto.[2] In 1990, there was airtime for his remix of Saint Etienne's cover version of the Neil Young classic "Only Love Can Break Your Heart".[3] Peel also played his 'Perpetual Dawn (Ultrabass 2)' remix for the Orb, which sampled a vintage spoken-word recording of Misty In Roots that was much loved by the R1 DJ.[4] Artists with later TLS remixes included Throbbing Gristle, Spiritualized and Calexico.[5]
In the early 2000s, Peel also gave airtime to releases from Keith Tenniswood (Sabres, TLS) as Radioactive Man.
Long after Peel's death, 'The Confidence Man' from the Andrew Weatherall solo album 'Convenanza' reached #39 in Dandelion Radio's 2016 Festive Fifty. Previously, two tracks from the Weatherall-produced Fuck Buttons album 'Tarot Sport' had entered the 2009 Festive Fifty.
The former Lord Sabre also regularly hosted his own radio shows, for stations including BBC Radio 6 Music and NTS.[6][7] In a 2020 Quietus tribute to the recently deceased Weatherall, friend and long-time collaborator Lee Brackstone wrote:
"His legacy as an architect of sound puts him in the company of Lee 'Scratch' Perry, even Brian Eno; while as a tastemaker he is best compared to John Peel."[8]
Festive Fifty Entries
Andrew Weatherall
(solo)
(producer)
Sessions
One session only. No known commercial release.
1. Recorded: 1995-03-13. Broadcast: 24 March 1995. Repeated: 09 September 1995
Blackfriars Sunday / Duke On Berwick / Stanshall's Lament
Other Shows Played
Sabres Of Paradise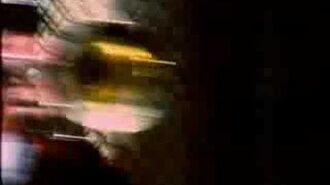 (remixes)
Two Lone Swordsmen (Andrew Weatherall & Keith Tenniswood)
(remixes)
03 December 1998: ("Two Lone Swordsmen remix of something licensed from Yoshi Toshi records"-John has no information on the record)
Radioactive Man (Keith Tenniswood)
Klart (Andrew Weatherall & Keith Tenniswood)
Aramchek (Andrew Weatherall & Keith Tenniswood)
Bargecharge (Dave Appleton & Jim Foster & Keith Tenniswood)
Bocca Juniors (Andrew Weatherall, Terry Farley, Pete Heller, and Hugo Nicolson)
26 July 1990: Raise (63 Steps To Heaven) (12") Boys Own Recordings
01 August 1990: Raise (63 Steps To Heaven) (12") Boys Own Recordings
RELATED RECORD LABELS
Sabres Of Paradise (established by Andrew Weatherall and Nina Walsh)
Sabrettes (run by Nina Walsh under Sabres Of Paradise parent label)
Boys' Own Recordings (involving Andrew Weatheral until 1993, with Terry Farley, etc; subsequently Junior Boys' Own)
Emissions Audio Output (run by Andrew Weatherall)
Rotters Golf Club (set up by Andrew Weatherall, mainly for TLS-related releases)
See Also
External Links
Community content is available under
CC-BY-SA
unless otherwise noted.