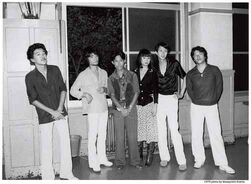 Sadistic Mika Band (サディスティック・ミカ・バンド) was a Japanese prog rock/funk group from Osaka, Japan, formed in 1972. Its name is a parody of the "Plastic Ono Band". Produced by Masatoshi Hashiba on Toshiba-EMI Records (now EMI Music Japan), the band was led by the then husband and wife team of guitarist Kazuhiko Kato, and his wife, singer Mika Fukui. The word "sadistic" is reported to be inspired by her insensitive sense of humour. The band split in the late 70's and have reunited several times since then.
Links To Peel
The band were regularly played by Peel in the early / mid 70's and were one of the very few Japanese artists played by him at that time. Peel saw the group perform in 1975 when they were touring with Roxy Music at Wembley in London. By the time punk came in the scene, the band was virtually forgotten by Peel. During the 70's, Peel was not allowed by the BBC to say the word 'sadistic' when referring to the band, instead he had to say the 'Mika Band'.
Shows Played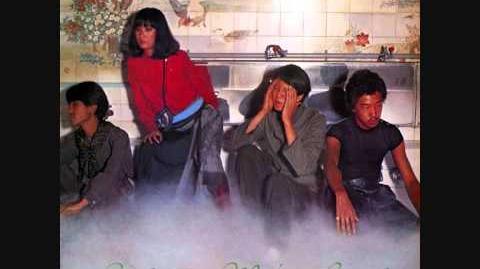 1973
1974
1975
1976
2000
2004
See Also
External Links
Community content is available under
CC-BY-SA
unless otherwise noted.