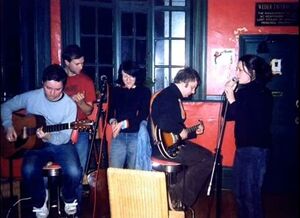 Saloon
was a British indie band originally formed in late 1997 by Adam Cresswell (bass/synthesisers) and Michael Smoughton (drums) in Reading. In early 1998, they added Alison Cotton (viola) (who came from another Reading band, British Air Powers, who went on to become British Sea Power) as well as Amanda Gomez (lead vocal) and Matt Ashton (guitars). Saloon drew on a range of influences of electronic and more guitar-based acts and developed a futuristic pop sound that incorporated Cotton's viola playing, Cresswell's interest in Moog synthesisers, and Ashton's feedback-tinged guitar style, along with samples and more exotic instrumentation, such as stylophone and glockenspiel. The band split in 2004, five days after the death of
John Peel
. After the split, members of the band went to form other groups and in 2010 the drummer Michael Smoughton tragically died with his wife in a car accident in Canada.
Links To Peel
Saloon issued a home-recorded four-track demo (The Blue Demo) containing four songs which garnered fanzine acclaim and, by the end of 1998, the single Lisa Millennium / Conquistador was released on their own Belmondo label. Upon issuing Futurismo (a split 7" with Derby band Lazer Guided) in 1999, Saloon came to the attention of DJ John Peel, who championed the band and their subsequent single releases. The band recorded three Peel sessions and were accused by critics of rigging the 2002 Festive Fifty, when their track Girls Are The New Boys reached number one. Although the fact that the band were invited back for a third Peel Session suggested that Peel and his production team felt there had been nothing irregular, the criticism clearly disturbed feeling within the band. In a 2006 interview Cresswell, while commenting on their 2001 Festive Fifty number 12, commented:
"Despite only being released on a 500 copy limited split 7" … this song [Impact] reached Number 12 in John Peel's Festive 50. No one accused us of cheating that year though. Bitter, me?" [1]
Festive Fifty Entries
Sessions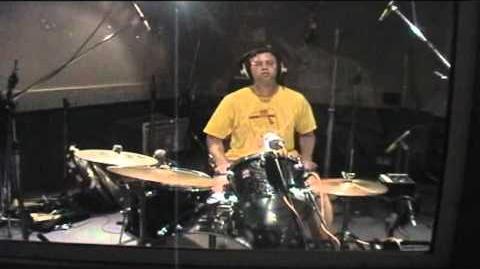 1. Recorded: 2001-07-04. Broadcast: 21 August 2001
Spacer / Bicycle Thieves / Make It Soft / Girls Are The New Boys
2. Recorded and Live: 07 August 2002
Have You Seen The Light / Absence / 2500 Walden Ave / Le Weekend / The Good Life / Impact
3. Recorded: 2003-03-19. Broadcast: 16 April 2003
Vesovios / Kaspian / Happy Robots / I Could Have Loved A Tyrant
Other Shows Played 
(The list below was compiled only from the database of this site and Lorcan's Tracklistings Archive. Please add further information if known.)
1999
17 November 1999: 'Futurismo (split 7" with Lazer Guided])' (Artists Against Success)
2000
2001
2003
Other
External Links
Community content is available under
CC-BY-SA
unless otherwise noted.