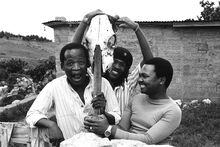 Sankomota is a band from the African 'mountain kingdom' of Lesotho. The band (originally named Uhuru) was formed around 1976 and consisted of several members in its earliest years, namely - Frank Leepa (guitarist, vocalist, arranger, composer), Moss Nkofo (drummer), Black Jesus (percussion), Moruti Selate, Tsepo Tshola (lead vocalist, composer), Pitso Sera (guitar), among others. Peter Schneider managed the band in its early years till 1979. Under the leadership of Leepa, Sankomota's career spanned more than two decades.
Frank Leepa - also known as The Captain - started the band in school, called Anti Antiques. The band changed its name to Uhuru. Due to the popularity of Black Uhuru from the Caribbean, they had to change their name again. When asked what Sankomota means, Frank Leepa is on record saying that it is the name of a mighty warrior from Basotho and Bapedi people. Sankomota was the first band to record an LP in Lesotho.
Tsepo Tshola died on 15 July 2021.
Links to Peel
Peel played a track from the group via their self titled album, Sankomota, in 1985 through the Earthworks label. It is not known whether Peel played any further tracks from the group on his shows.
Shows Played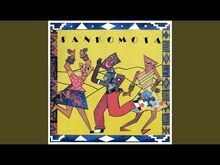 1985
External Links