(For the Peel session artist of the same name, see Scientist)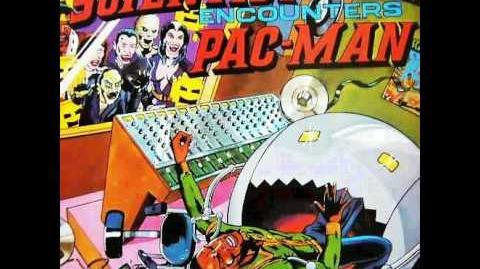 Scientist, born Hopeton Brown in Kingston, Jamaica, 1960 (sometimes known as Overton Brown), was a protégé of King Tubby (Osbourne Ruddock), one of the originators of dub music. Scientist's contemporaries include several figures who, working at King Tubby's studio, had helped pioneer the genre in the 1970s: Ruddock, Bunny Lee, Philip Smart, Pat Kelly and Prince Jammy.
He was taken on at Tubby's as an assistant, performing tasks such as winding transformer coils, and began working as a mixer in the mid-1970s, initially creating dubs of reworked Studio One tracks for Don Mais's Roots Tradition label, given his chance when Prince Jammy cut short a mixing session for Mais because he was too tired to continue. His name originated from a comment by Tubby to Bunny Lee, with regard to his technical proficiency, "Damn, this little boy must be a scientist."
Scientist came to prominence in the early 1980s and produced many albums, his mixes featuring on many releases in the first part of the decade. He made a series of albums in the early 1980s, released on Greensleeves Records with titles themed around Scientist's fictional achievements in fighting Space Invaders, Pac-Men, and Vampires, and winning the World Cup. The music on these albums was played by Roots Radics, his most frequent collaborators.
(Read more at Wikipedia)
Links to Peel
Peel played Scientist frequently in the early 1980s, during his emergence as a "third generation" dub master, lined up alongside mentors King Tubby and Prince Jammy at King Tubby's studio. Among others, airtime was given the celebrated but allegedly unauthorized series of colourfully named and packaged LPs on Greensleeves Records in the UK ("Meets The Space Invaders", "Rids The World Of The Evil Curse Of The Vampires", etc).
Later radio plays by the DJ were less common, generally returning to the earlier breakthrough period.
Festive Fifty Entries
Sessions
Other Shows Played
1980
28 October 1980: Streight In The Boy Coxsone Chest - Dub (LP - Dub War (Coxsone Vs Quaker City)) Imperial
1981
1982
1983
1984
1996
1999
09 September 1999: King Tubby's Answer (LP – X-Ray Music: A Blood & Fire Dub Directory) Blood & Fire
2001
2002
14 February 2002: The Mummy's Shroud (LP - Scientist Rids The World Of The Evil Curse Of The Vampires) Greensleeves Records
2003
24 July 2003: Good Dub (LP - Haul And Pull Up Selecta (Heavy Weight Dancehall 1979-82) Trojan
External Links
Community content is available under
CC-BY-SA
unless otherwise noted.