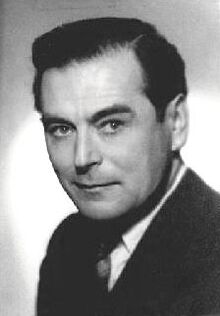 Sebastian Lewis Shaw (29 May 1905 – 23 December 1994) was an English actor, director, novelist, playwright and poet. During his 65-year career, he appeared in dozens of stage performances and more than 40 film and television productions.
Shaw was born and brought up in Holt, Norfolk, and made his acting debut at age eight at a London theatre. He studied acting at Gresham's School and the Royal Academy of Dramatic Art. Although he worked primarily on the London stage, he made his Broadway debut in 1929, when he played one of the two murderers in Rope's End. He appeared in his first film, Caste, in 1930 and quickly began to create a name for himself in films. He described himself as a "rotten actor" as a youth and said his success was primarily due to his good looks. He claimed to mature as a performer only after returning from service in the Royal Air Force during World War II.
Shaw was particularly known for his performances in productions of Shakespeare plays which were considered daring and ahead of their time. In 1966, he joined the Royal Shakespeare Company, where he remained for a decade and delivered some of his most acclaimed performances. He also wrote several poems and a novel, The Christening, in 1975. He is also known for his brief but important performance in Return of the Jedi, the original third installment in the Star Wars franchise, in which he portrayed an unmasked Darth Vader and Anakin Skywalker's ghost in the original version of the film.
Links To Peel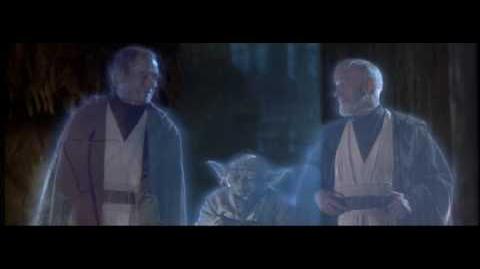 Shaw began a romantic relationship in the mid-1950s with Joan Ingpen, the well-known classical music and opera talent agent who had previously represented him. The two were romantically involved, to the point that she took his surname, until Shaw's death. During the 1980s, however, Shaw also had a brief relationship with Harriet Ravenscroft, the mother of the disc jockey John Peel, whom he met while performing at Ludlow Castle at Ludlow. He split his time between Ingpen and Ravenscroft on a four-day rotating basis to which both women consented. Although Peel got along with Shaw and said he made his mother happy, he said he did not feel comfortable with the arrangement. He felt it disrupted his mother's friendships and prospects for a more stable relationship. [1]
External Links
References
↑ Margrave Of The Marshes, Corgi, pg. 116–119.
Community content is available under
CC-BY-SA
unless otherwise noted.