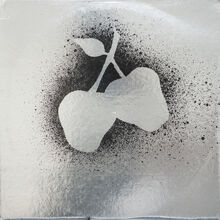 Silver Apples were an American electronic rock group from New York, active between 1967 and 1970, before reforming in the mid-1990s. It was composed of Simeon (born Simeon Oliver Coxe III, June 4, 1938 - Sept 8, 2020), who performed on a primitive synthesizer of his own devising; and, until his death in 2005, drummer Danny Taylor. The duo were among the first to employ electronic music techniques outside of academia, applying them to 1960s rock and pop styles.
The band's pulsing rhythms and electronic melodies would predate several contemporary artists, including White Noise and Can, as well as later artists including Suicide, Stereolab, and Laika. AllMusic's Jason Ankeny called them "a surreal, almost unprecedented duo," while Portishead's Geoff Barrow stated that "for people like us, they are the perfect band [...] They should definitely be up there with the pioneers of electronic music."
(Read more at Wikipedia.)
Links To Peel
In 1998, Silver Apples appeared at the Meltdown festival curated by Peel at London's Royal Festival Hall, performing with Damon Albarn and Graham Coxon of Blur. The DJ had played a single by the reformed US electronic pioneers to members of the UK band during their visit to Peel Acres the previous year.
Available Peel show tracklistings from the 1960s do not reveal whether Peel gave airtime to the ill-fated US duo before their initial music career was torpedoed by an LP cover photo controversy over their second album, 'Contact' (1969).[1] In 2016, the LP was among the choices of Brian Eno for a record box he selected from Peel's Record Collection as part of an online series.[2]
In the second half of the 1990s, the reformed Silver Apples found a regular place on Peel's show playlists as the band's influence was increasingly recognized, including tracks from their 1999 album with Spectrum, who featured Pete Kember from Spacemen 3.
Festive Fifty Entries
Sessions
Live
Misty Mountain
Oscillations
Instrumental Jam
Essex Dogs
Other Shows Played
1996
1997
1998
1999
Covered
(The list below was compiled only from the Cover Versions page of this site. Please add more information if known.)
Artist | Track | First Known Play
See Also
External Links
Community content is available under
CC-BY-SA
unless otherwise noted.