Space Ghost Coast to Coast is an American animated parody talk show, created by Mike Lazzo and hosted by the 1960s Hanna-Barbera cartoon character Space Ghost. Though the original 1960s series aired as a standard Hanna-Barbera Saturday-morning superhero cartoon, Space Ghost Coast to Coast was a total reboot of the series intended for adults, now reinterpreted as a surreal spoof talk show and produced using the original artwork.
Space Ghost Coast to Coast was considered to be the first fully produced Cartoon Network original series, and premiered on April 15, 1994. The first two seasons were presented as a serious talk show with subdued jokes, while the later seasons relied more on surrealism, non-sequiturs, and parodies. In 2001, it moved to the network's late night television block Adult Swim.
Space Ghost Coast to Coast was known for inspiring the series Cartoon Planet, The Brak Show, Sealab 2021, Aqua Teen Hunger Force, Harvey Birdman, Attorney At Law, Perfect Hair Forever and The Eric Andre Show.
Links To Peel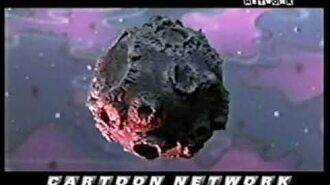 On the episode of Explode, broadcast in 1996, an announcement at the very end of the programme featured Peel in audio, stating 'coming up on the Cartoon Network, the Ghost Planet will explode'. Peel's voice was not featured on the DVD release. [1]
External Links
Community content is available under
CC-BY-SA
unless otherwise noted.