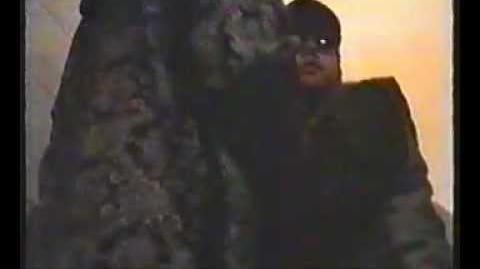 Spinner Dolphins were a two-piece experimental band from Portsmouth (1992-1995). The members were: David Jones, vocals, guitars, keyboard; Pete Shaw, bass.
They had two vinyl releases: Ocean Ride/Limbo Dancer (7" single, Tubby Smollett, 1992) and the Spinner EP (12", Tubby Smollett, 1994). Both featured tracks played by John Peel (Limbo Dancer and Make My Day).
Jones went on to form Screeper, whose first single Can Fever was played numerous times by Peel.
He then went on to form Autons, whose first single Snakes came second in the John Peel inspired Dandelion Radio 'Festive Fifty' in 2006.
Festive Fifty Entries
Sessions
Other Shows Played
1993
Screeper
External Links
Community content is available under
CC-BY-SA
unless otherwise noted.