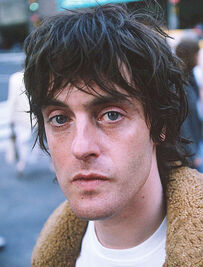 Spiritualized are an English space rock band formed in 1990 in Rugby, Warwickshire by Jason Pierce (often known as J. Spaceman), formerly of Spacemen 3. After several line up-changes, in 1999, the band centered on Pierce (vocals, guitar), John Coxon (guitars, keyboards), Doggen Foster (guitar), Kevin Bales (drums and percussion) and Tom Edwards (percussion and keyboards) with revolving bassists, current player Thomas Wayne has being playing with the band since 2009. Spiritualized has always been Jason Pierce plus a rotating cast of supporting musicians.
Links to Peel
Jason Pierce's Spacemen 3 group got some airplay by Peel, but when he formed Spiritualized, JP seemed to be more enthusiastic about their material than it's predecessor and would continue play Spiritualized's music well into the late 90's, with two sessions and live sets being broadcast for his show. Peel's listeners also voted their tracks three times in the Festive Fifty during the 90's.
Festive Fifty Entries
Sessions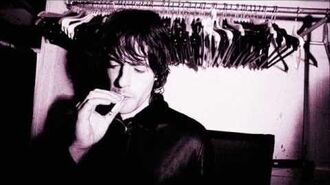 1. Recorded: 1992-01-07. Broadcast: 14 March 1992. Repeated: 01 January 1993
Angel Sigh / Feels So Sad / Smiles
2. Recorded: 1995-01-31. Broadcast: 18 March 1995. Repeated: 09 February 1996
Take Your Time / The Sound Of Confusion / Don't Go Stay With Me
Other Shows Played
1991
1992
1993
1994
1995
1997
1998
1999
Other
External Links
Community content is available under
CC-BY-SA
unless otherwise noted.